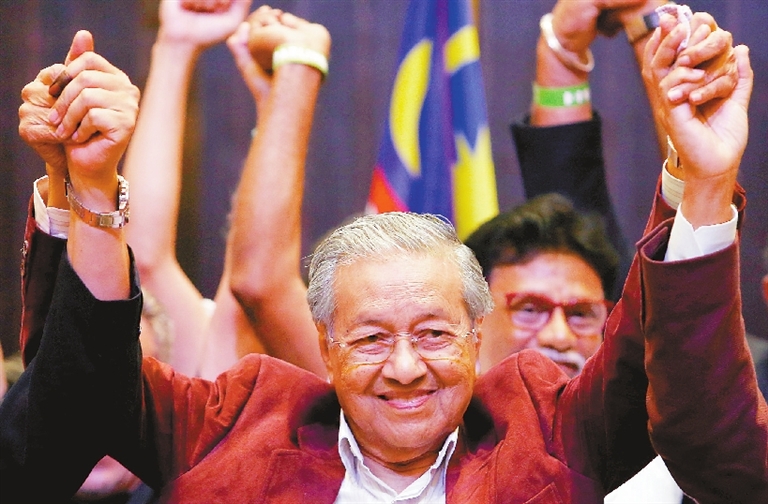 MAHATHIR Mohamad, who ruled Malaysia with an iron fist from 1981 to 2003, is set to become the world's oldest elected leader.
The 92-year-old's alliance of four parties unexpectedly trounced the Barisan Nasional (BN) coalition of Prime Minister Najib Razak, who was once Mahathir's protege but became his most bitter rival.
The BN coalition had ruled the Southeast Asian nation for six decades since independence from Britain.
Official results showed that Mahathir's coalition won 113 seats, one more than the number required to rule. But it has not been formally registered as an alliance.
However, Mahathir insisted that he would be sworn in as prime minister later Thursday after being granted an audience by Malaysia's constitutional monarch.
Earlier, Najib appeared to raise doubts that Mahathir would immediately take office because no single party had won a simple majority of seats in the 222-member parliament, and it would be up to the monarch to decide.
Mahathir said he had been assured of support from a raft of parties that would give his government 135 members of parliament.
Few had expected Mahathir to prevail against a coalition that has long relied on the support of the country's ethnic-Malay majority.
(SD-Agencies)