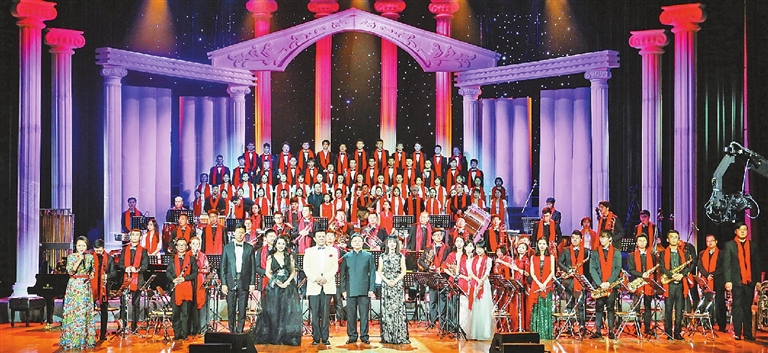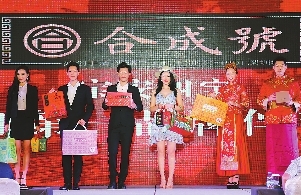 IN an effort to lift the district's cultural sector to higher grounds, the Bao'an government is demonstrating its cultural prowess and vitality in 14 exciting public activities and 24 con=tract-signing ceremonies, to be held at Hall 1 of the Shenzhen Convention and Exhibition Center and 11 subvenues across the district.
Occupying an area of 384 square meters, Bao'an's booth at the Shenzhen Convention and Exhibition Center, the main venue of the ongoing 14th China (Shenzhen) International Cultural Industries Fair (ICIF), exemplifies its standing as a core area of the Greater Bay Area, a highland of artificial intelligence and innovation, and a cradle for the newly booming sharing economy.
Forty-two Bao'an companies are showcasing their 116 latest creative cultural designs and products at the booth, which the district aims to build into a "place where creativity meets industries and culture meets life."
Themed "Industrial Ecology and Wisdom for Creating the Future," the design of Bao'an booth, featuring "starry nights" and "ocean blue," is divided into three parts (namely "the change of industrial landscape," "the change of types of industries," and "the change of pattern of industries"), and consists of six sections: "my cultural life," "my scientific and technological life," "my entertainment life," "my intelligent life," "my sports life" and "my virtual life."
Apart from the booth at Hall 1 of the Shenzhen Convention and Exhibition Center, Bao'an District has 11 subvenues featuring themes ranging from traditional Chinese culture and jewelry design to film and television technology.
The quality of the participating enterprises, exhibits and supporting activities of Bao'an is greatly improved and upgraded at this year's ICIF.
The number of exhibitors and exhibits from Bao'an has increased by 30 percent over the previous year, with 52 percent of exhibitors attending the fair for the first time, signaling that the ICIF is a magnet for newcomers' interest.
Among the exhibitors, there are home-grown enterprises from Bao'an including Dingjunshan Technology, Baojia Battery Technology Co., LOFREE Culture Co., industry leaders such as YUTO Technology and YIPLED as well as international cultural businesses like Palm Sports and Avant Sports.
All activities at the exhibit are diversified and thoughtfully selected. Six out of 14 supporting cultural activities are organized for the first time, including traditional Chinese cultural events hosted by Hezheng Art Museum, exhibitions on children's TV and movies, China-U.K. Creative Industry Cooperation Week and Datie Art Makers Festival.
In recent years, Bao'an has made strenuous efforts to foster new industries, explore new approaches and develop new types of business, thus its cultural and creative industries are gaining good momentum for development.
The number of Bao'an's cultural and creative businesses surged from 730 in 2013 to 2,247 in 2017. The number of scalable businesses has reached 385.
The structure of Bao'an cultural and creative industries is improving and upgrading with strong momentum. Now attending businesses have covered nine market categories including creative and design services, products creation and production, and cultural investment and operations.
Bao'an has also put in place a dual driving pattern for managing industrial clusters and whole industrial chains. It boasts one national-level culture demonstration base, five municipal-level creative industry parks, and nine district-level creative industry parks as well as six other areas hosting creative industry enterprises, totaling an area of 370,900 square meters and hosting 1,120 creative culture enterprises.
Eighty percent of the 10 contracted projects with Bao'an District have been implemented.
During this year's fair, Bao'an cultural firms are expect to strike a total of 24 deals, with either district or subdistrict governments or other companies, for projects ranging from science and technology, sports, tourism, traditional Chinese therapy, design and education.
To make sure that the subvenue events and supporting activities are as well-organized as those held at the main venue, Bao'an requires every subvenue and supporting activity to have an opening ceremony, signing ceremonies, themed events, themed cultural exhibitions and summits.
(Yang Mei)