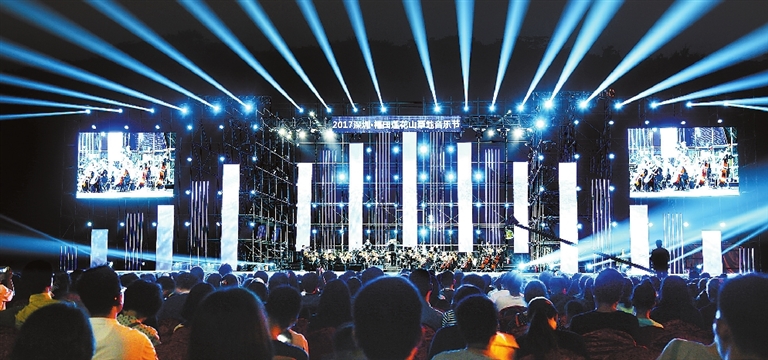 FUTIAN'S 12 newly appointed culture experts March 30 met to discuss the future development of the cultural industry in the district.
As the first district-level cultural council in China, the Futian Cultural Council was established in September, 2014. It aims at promoting the innovation of cultural mechanisms through engaging in the decision-making process of cultural development, solving the bottleneck problems commonly seen in major societal undertakings, assessing the appropriation of expenditure for culture and sports projects, and supervising the performance of culture projects.
Highly esteemed by the Publicity Department of the CPC Central Committee as well as by the culture department and the leaders of Shenzhen Municipal Government, this innovative approach to culture management has been promoted and duplicated across the city and even Guangdong Province.
The Futian Cultural Council serves as the decision-making advisory body on culture for the district government. Up to now, culture experts from both home and abroad have traditionally been appointed to the role and made responsible for the research behind decisions regarding major cultural projects by forecasting public opinion, acting as consultants, following-up on project outcomes and providing suggestions for the government.
"As a representative of this new type of cultural think tank, the cultural council has become an important pillar for the decision-making process in the field of culture in Futian. It focuses on the top-level design of cultural development, considers deepening reform a driving force and the think tank as the core guide to facilitate the transformation and upgrading of the district's cultural development," said Xiong Guoxiong, head of the publicity department of Futian.
The cultural council will review the annual appropriation of expenditure for culture projects and put forward suggestions. For example, in 2017, the council deliberated on 246 projects, each costing more than 500,000 yuan (US$78,500), and approved 104 projects for a total cost of 198 million yuan. The program and the appropriation budget for Lianhua Hill Meadow Festival have adopted the suggestions of the councilors. (Chen Xiaochun)