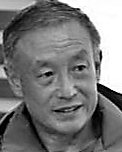 XIA BOYU, 70, yesterday scaled the world's highest peak Qomolangma as the first double amputee climber from the Nepali side, government officials confirmed.
To date, the only double amputee to summit Qomolangma is Mark Inglis from New Zealand, who had scaled the peak from China's Tibet side in 2006.
"The Chinese double amputee scaled the summit at 8:40 a.m. local time today. He is the first double amputee to climb the peak from the south face," Gyanendra Shrestha, an official at the Department of Tourism under the Ministry of Culture, Tourism and Civil Aviation, told Xinhua via telephone from the base camp.
Xia's successful summit comes a day after eight rope-fixing team members reached the summit, opening the climbing route for all other climbers for the 2018 spring season.
The double amputee received a climbing permit from the Nepali government after the country's supreme court, in March, allowed double amputees and visually impaired persons to climb any mountain above 6,500 meters.
Xia's expedition has been managed by Nepal-based Imagine Treks and Expeditions company. Before leaving for the expedition, the Chinese climber told media that it was his fifth attempt to scale the 8,848-meter peak.
He lost both his legs in 1975 during his first attempt at reaching the summit due to frostbite.
Xia had attempted the summit again in 2014, 2015 and 2016, but his dreams were shattered by an avalanche, earthquake and bad weather, respectively.
(Xinhua)