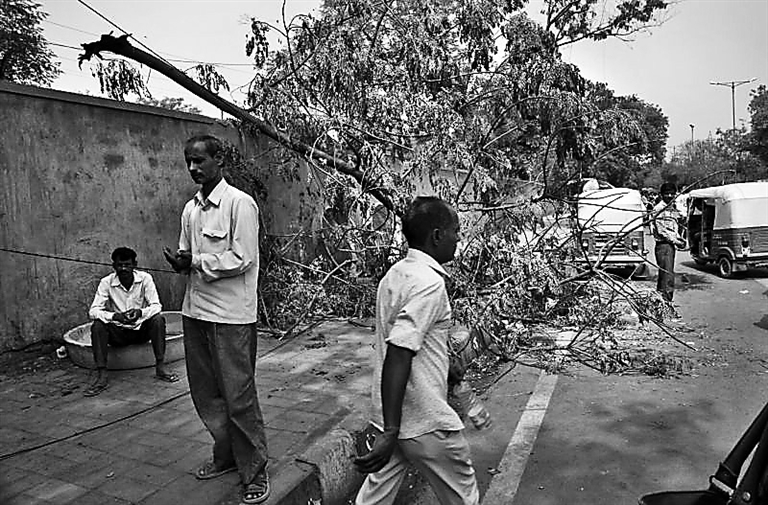 AT least 66 people were killed as unusually powerful dust storms, torrential rain and lightning battered large parts of India, local officials said yesterday.
Storms uprooted trees, knocked down power poles, grounded flights and disrupted trains across northern, eastern and southern states, including the capital, New Delhi, on Sunday evening.
Storms are common at this time of the year, the beginning of the rainy season in South Asia, but the severity of the weather this year, and the human cost, have been unusual.
At least 34 people were killed and 47 injured when thunderstorms swept across Uttar Pradesh on Sunday, displacing hundreds of people, Sanjay Kumar, relief commissioner for the state, told reporters, adding that the casualty figures might rise.
Five people were killed in New Delhi and the surrounding region, largely due to falling trees, authorities said.
At least 11 people were killed in the eastern state of West Bengal, said S. Suresh Kumar, principal secretary at the state disaster management department, while four people were killed in the eastern state of Odisha.
In Andhra Pradesh state in the south, at least 12 people were killed by lightning, said M.V. Sheshagiri Babu, the state's relief commissioner.
(SD-Agencies)