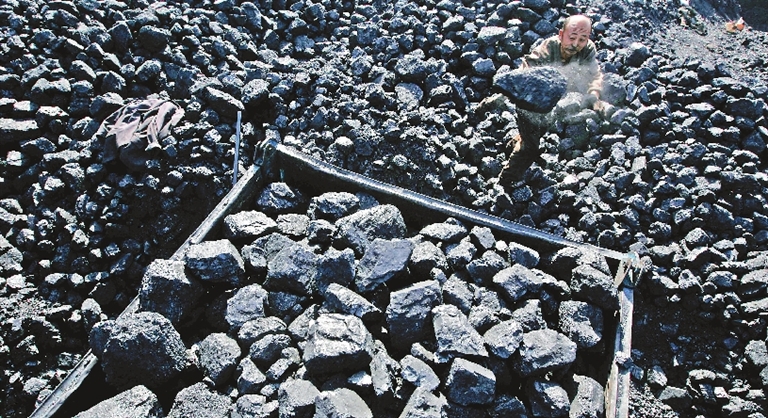 CHINA'S thermal coal futures rose to a six-week high yesterday as traders bet on a supply crunch as lower hydro-power output and forecasts of a summer heat wave spurred expectations of rising demand for the nation's most-consumed fuel source.
The most-active futures, for September delivery, on the Zhengzhou Commodity Exchange rose by as much as 1.9 percent to 643 yuan (US$100.98) per ton yesterday, their highest since Feb. 28. They have rallied 16 percent since mid-April.
Demand has risen as coal-fired power plants will need to shore up inventory over the coming weeks as households in the southern provinces of Anhui and Fujian and in major cities like Beijing and Shanghai crank up air conditioners due to warmer-than-usual spring temperatures.
"Tightness in the coal market is coming back. In northern China, anti-pollution campaign have curbed production and shortages has emerged in parts of southern China," a Zhengzhou-based thermal-coal futures trader said.
Demand across Asia, including China, has also boosted the price for coal from Australia's Newcastle port, the regional benchmark, to over US$105 a ton, the highest in five years for this time of year.
Temperatures in the city of Fuzhou in Fujian Province and Shanghai rose to a higher-than-normal 37 degrees Celsius (98.6 degrees Fahrenheit) this week.
Reflecting the jump in bullish bets, open interest, a measure of liquidity, has risen since mid-April to over 402,292 lots, equivalent to 40.2 million tons of coal, Monday, the highest since Feb. 5.
Higher coal prices would crimp profits at China's utilities that have already struggled with rising prices over the past two years as government-enforced mining cuts have limited supply. (SD-Agencies)