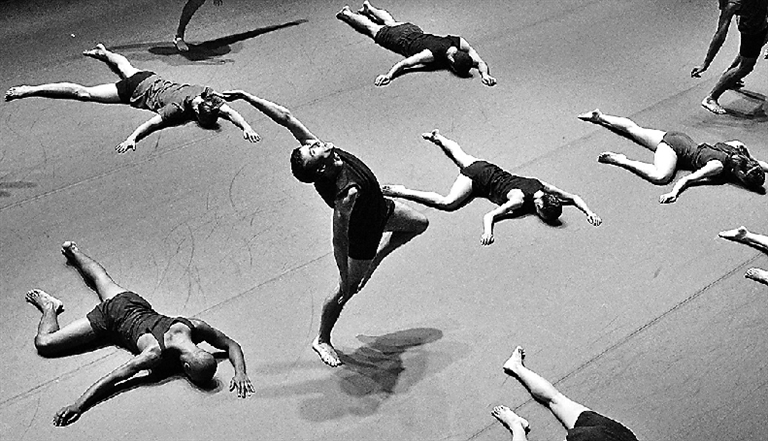 Enter the world of Ohad Naharin, renowned choreographer and creator of an innovative and exciting movement language known as Gaga.
This 100-minute high-energy documentary immerses the audience in the creative process behind the unique performances. Using intimate rehearsal footage, extensive unseen archival materials, and stunning dance sequences, acclaimed director Tomer Heymann tells the fascinating story of an artistic genius who redefined the language of modern dance.
Naharin, born in 1952, is an Israeli contemporary dancer and choreographer. During his time directing and teaching the Batsheva Company, Naharin developed Gaga, a movement language and pedagogy that has defined the company's training and continues to characterize Israeli contemporary dance. A practice that resists codification and emphasizes the practitioner's somatic experience, Gaga is importantly labeled as a movement language rather than a movement "technique."
Many have noted that Gaga classes consist of a teacher leading dancers through an improvisational practice that is based around a series of images described by the teacher.
Naharin explains that such a practice is meant to provide a framework or a "safety net" for the dancers to use to "move beyond familiar limits." The descriptions that are used to guide the dancers through the improvisation are intended to help the dancer initiate and express movement in unique ways from parts of the body that tend to be ignored in other dance techniques.
Time: 3:30-6 p.m., May 19
Venue: Mountain View Theater, Design Society|Sea World Culture and Arts Center, 1187 Wanghai Road, Shekou, Nanshan District (南山区蛇口望海路1187号设计互联|海上世界文化艺术中心境山剧场)
Metro: Line 2 to Sea World Station (海上世界站), Exit A
(SD News)