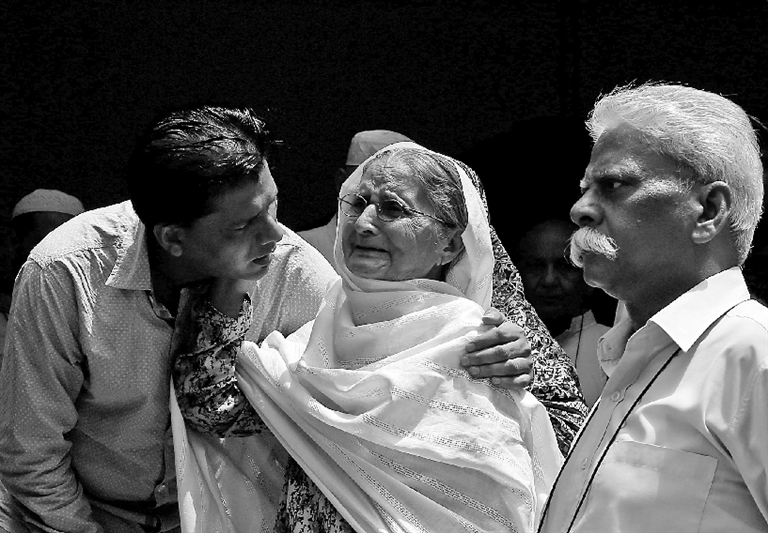 ABDUL AZIZ learned about the U.S. school shooting in which his 17-year-old daughter was killed from CNN, with the story airing live as he broke his Ramadan fast thousands of kilometers away in Pakistan.
In those chaotic first moments of confusion and terror he called his daughter Sabika Sheikh's phone over and over. She did not answer.
"I kept calling her and sent her messages on WhatsApp. Never before had my daughter failed to reply," Aziz said, fighting back tears at his home in the southern port city Karachi on Saturday, just hours after he and his wife had their worst fears confirmed.
Sheikh, an exchange student at the Santa Fe High School in Texas, was killed along with nine others after a heavily armed student opened fire on his classmates Friday.
It was the latest school shooting to rock the U.S., and came just three months after the massacre in Parkland, Florida, in which 17 people were killed.
In Pakistan, the Santa Fe shooting has unleashed an outpouring of sympathy and horror over the tragic murder of Sheikh, who had been in the U.S. for 10 months and was just weeks away from coming home.
The alleged gunman — Dimitrios Pagourtzis, who at 17 is the same age as Sheikh — was later apprehended by police and is being held on capital murder charges, meaning he could face the death penalty.
Police have yet to release details about a possible motive.
It was the 22nd school shooting this year, according to U.S. media reports, a disturbing statistic in a country where firearms are part of everyday life and there are more than 30,000 gun-related deaths annually.
(SD-Agencies)