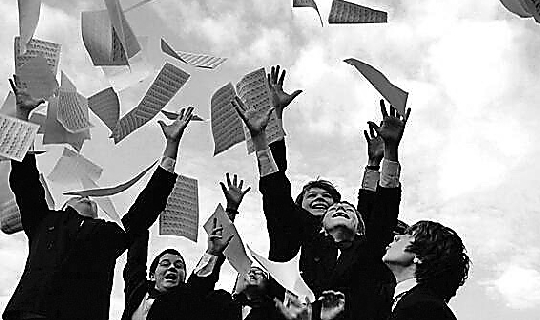 Germany's leading boys choir, Windsbach Boys Choir will perform Tuesday night at Huaxia Art Center.
Founded in 1946 by Hans Thamm, the choir is one of the most renowned boys choirs in the world. The choir is an institution of the Lutheran Church in Bavaria, which raises about 30 percent of the funds required to support both the ensemble and the singers boarding school.
The choir's repertoire spans all kinds of disciplines from a cappella to great oratoric masterpieces, such as "Messiah" by Handel or "Elijah" by Mendelssohn Bartholdy. With about 70 singers, the choir performs about 50 concerts per year.
The choir's conductor, Joseph Lehmann received his first musical training as a member of the Kreuzchor of Dresden, one of Germany's oldest boys choirs. In 1995, he entered a foreign study program for musicology in South America, and then returned to Dresden to study choral conducting with Hans-Christoph Rademann at the Musikhochschule Carl-Maria von Weber. During this time, Lehmann was a member, and then assistant conductor, of the Dresdner Kammerchor, as well as founder and director of the chamber choir Cantamus Dresden. In 2000, he was the recipient of the Rudolf Mauersberger Scholarship and completed his degree in 2001. Lehmann also worked as a teaching assistant conducting the choir of the Musikhochschule from 2000 to 2005. During this time, he continued his advanced studies in choral conducting and orchestral conducting at Dresden's Musikhochschule.
Time: 8 p.m., May 22
Tickets: 80-580 yuan
Venue: Huaxia Art Center, 1 Guangqiao Street, Overseas Chinese Town, Nanshan District (南山区华侨城光侨街1号华夏艺术中心)
Metro: Line 1 to OCT Station (华侨城站), Exit B
(SD News)