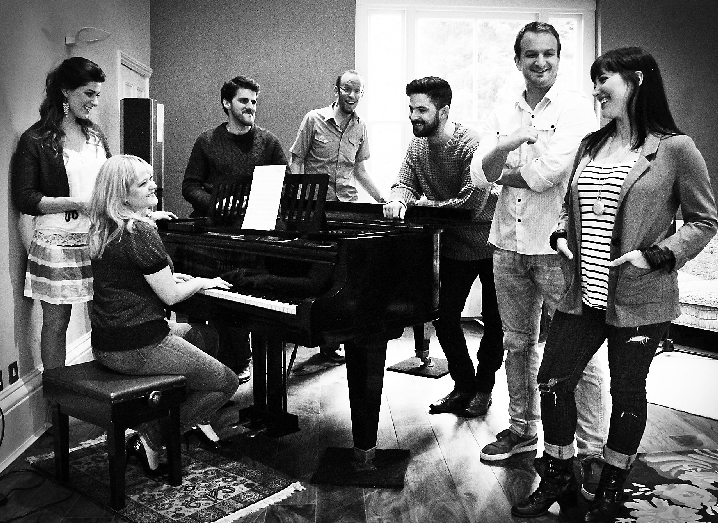 Tuesday's a cappella concert by Grammy winner the Swingle Singers at Shenzhen Concert Hall is not to be missed.
Initially founded by U.S. vocalist and jazz musician Ward Swingle in France in 1962, the group has produced covers ranging from pop songs (Annie Lennox, the Beatles) to classical (Bach, Mozart) and contemporary music (Luciano Berio, Pascal Zavaro and Azio Corghi). Their arrangements are often infused with jazz harmonies and styles.
In 1963, they recorded their first album "Jazz Sebastien Bach" as a present for friends and relatives. Many radio stations picked it up and this led to the group recording more albums and winning a total of five Grammy Awards.
In 2005, their recording of Bach's "Prelude in F Minor" was incorporated into the hit single "They" by Jem Griffiths. The piece was also used in the 2006 film "The Gigolos." The group's music has a trademark sound and is used frequently in television ("The West Wing," "Sex in the City," "Miami Vice," "Glee") and in movies (Bach's "Fugue in G Minor" in "Thank You for Smoking," Mozart's "Horn Concerto No. 4" in "Wedding Crashers," Bach's "Prelude No.7 in E-flat" in "Milk").
Time: 8 p.m., May 22
Tickets: 80-380 yuan
Venue: Shenzhen Concert Hall, intersection of Hongli Road and Yitian Road, Futian District (福田区红荔路和益田路交汇处深圳音乐厅)
Metro: Line 3 or 4 to Children's Palace Station (少年宫站), Exit D
(SD News)