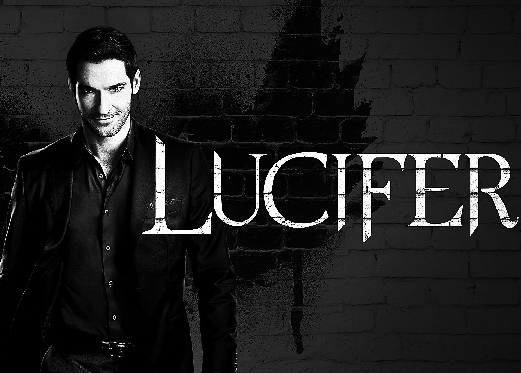 Lucifer 10:40 p.m. on TVB Pearl
"Lucifer" is a fantasy police procedural drama television series developed by Tom Kapinos. It features a character created by Neil Gaiman, Sam Kieth and Mike Dringenberg taken from the comic book series "The Sandman," who later became the protagonist of the spin-off comic book series "Lucifer" written by Mike Carey, both published by DC Comics' Vertigo imprint.
For full listings visit pearl.tvb.com, natgeotv.com/asia, english.cntv.cn, bbcworldnews.com and www.divatv.asia. Program schedule correct at the time of going to press.
 Diva
——————————
8:25 a.m. The Arrangement
10:10 Johnny English Reborn
12 p.m. Say Yes to the Dress: Canada
1:00 Just for Laughs: Gags
1:25 My Kitchen Rules
2:30 Summer Love
4:10 Suits
5:05 Say Yes to the Dress: Canada
6:00 Just for Laughs: Gags
6:55 My Kitchen Rules
8:00 Little Big Shots
8:55 Brooklyn 9-9
9:30 My Kitchen Rules
10:30 Dater's Handbook
 National Geographic
———————————
8 a.m. Yukon Gold S3: EP5: Divine Intervention
9:00 Wicked Tuna S7: EP3: Merch Madness
10:00 Mystery Files S1: EP2: Royal Murder
10:30 Mystery Files S1: EP3: The Romanovs
11:00 Inside the SS: EP2: Hitler's Killing Machine
12 p.m. Car SOS S4: EP6: Range Rover Vogue SE
1:00 Apocalypse World War I: EP2: Fear
2:00 Mystery Files S1: EP6: Nostradamus
2:30 Mystery Files S2: EP1: Alexander the Great
3:00 Beast Hunter (aka Beast Man): EP4: Mongolian Death Worm
4:00 Mega Food: EP2: The World's Biggest Cruise Ship
5:00 Mega Factories S1: EP13: Tanks
6:00 Hitler Youth: EP1
7:00 Apocalypse World War I: EP3: Hell
8:00 Car SOS S4: EP7: BMW 2002 Turbo
9:00 Access 360 World Heritage S1: EP3: Kyoto
10:00 Mega Food: EP3: Aussie Super Pub
11:00 Mega Factories S2: EP1: Audi
 TVB Pearl
———————
9 a.m. ETV
10:00 Market Update
10:30 Inside the Stock Exchange
12 p.m. CGTN Global Watch
1:00 Market Update
2:00 Inside the Stock Exchange
4:00 Ella, Oscar & Hoo
4:30 Thomas & Friends
5:00 Belle and Sebastian
5:30 Super 4
6:05 Innovation Nation
6:35 Dolce Vita
7:00 America's Funniest Home Videos
7:25 Today in History
8:00 The Pearl Report
8:30 MasterChef
9:30 Today in History
9:35 Tribal Bootcamp
10:40 Lucifer
 BBC World
——————————
8 a.m. Newsday
8:30 Asia Business Report
8:45 Sport Today
9:00 BBC World News
9:30 Asia Business Report
9:45 Sport Today
10:00 BBC World News
10:30 Asia Business Report
10:45 Sport Today
11:00 BBC World News
11:30 HARDtalk Irish Abortion Referendum
12 p.m. The Briefing
12:30 Business Briefing
12:45 The Briefing
1:30 Business Briefing
1:45 The Briefing
2:00 BBC World News
2:45 World Business Report
3:00 BBC World News
3:30 BBC Business Live
4:00 BBC World News
4:10 Africa Business Report
4:30 HARDtalk Irish Abortion Referendum
5:00 GMT
5:30 Dateline London
6:00 GMT
6:30 World Business Report
6:45 Sport Today
7:00 GMT
8:00 Impact
9:30 Talking Business With Aaron Heslehurst
10:00 Impact
10:30 HARDtalk Irish Abortion Referendum
11:00 Global With Matthew Amroliwala
 CCTV News
———————
6 a.m. News Desk
6:15 China 24
7:00 The Heat
7:30 News Desk
8:00 Global Business by CCTV America
9:00 News Desk
11:30 Dialogue
12 p.m. News Hour
1:00 Global Business by CCTV America
2:00 News Desk
3:30 Sports Scene
4:00 Global Business
5:00 News Desk
5:30 Culture Express
6:00 Africa Live
7:00 Asia Today
7:30 Dialogue
8:00 News Desk
8:15 China 24
9:00 News Desk
9:15 Global Business
10:00 News Desk
10:15 World Insight
11:00 News Desk
11:30 Culture Express