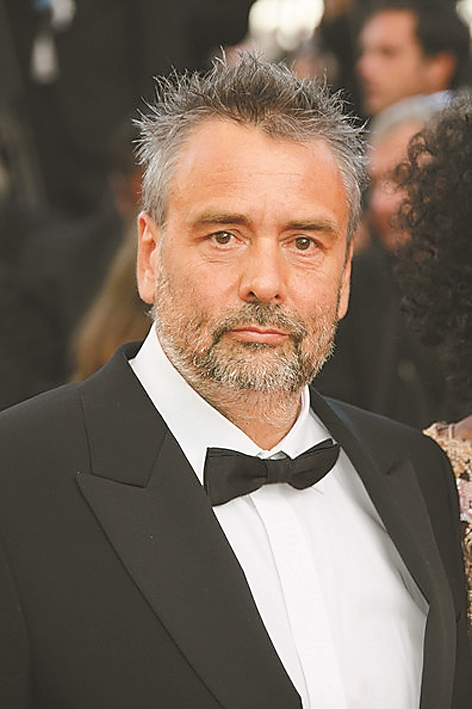 Rape investigation
LUC BESSON has been accused of rape and is being investigated by French authorities, according to a report from Europe 1.
The outlet reports that a 27-year-old French actress, who remains unnamed, brought forward a complaint against the "Valerian and a Thousand Planets" helmer Friday morning. The actress is said to have known Besson for many years.
The actress alleges that at a meeting at Le Bristol luxury hotel in Paris, Besson added something to her tea, after which she started feeling out of sorts and lost consciousness. When she awoke he was touching and penetrating her, the actress claims.
The French police are investigating the claims after the Friday morning report.
Netflix comedy film
JENNIFER ANISTON is headed to the White House in an upcoming Netflix comedy film, and she's bringing her wife with her.
The streaming network Friday announced Aniston and comedian Tig Notaro will team up for a comedy called "First Ladies." Aniston will play the first female president of the United States and Notaro will play the first lady.
Notaro and Stephanie Allynne ("One Mississippi") will write the script and produce. Aniston is also a producer on the project, as is Will Ferrell.
Baby
ALEC BALDWIN and wife Hilaria announced Thursday that she had given birth to their fourth child, a son.
It's the third boy for the pair, who married in 2012. The new baby joins siblings Leonardo angel Charles, who is 20 months old, Rafael Thomas, 2, and big sister Carmen Gabriela, 4.
Baldwin, 60, also has a 22-year-old daughter, Ireland, from his former marriage to actress Kim Basinger. Hilaria is a 34-year-old yoga and wellness expert.
'The Hunt'
JORDAN PEELE is set to executive produce a new series for Amazon Studios called "The Hunt," a 1977-set show about a group of diverse Nazi hunters living in New York City.
Known as "The Hunters," the group sets out on a bloody quest to bring high-ranking Nazi officials to justice after learning hundreds are living in the United States. Amazon said the 10-episode first season will premiere in more than 200 countries and territories as a global exclusive for the company.(SD-Agencies)