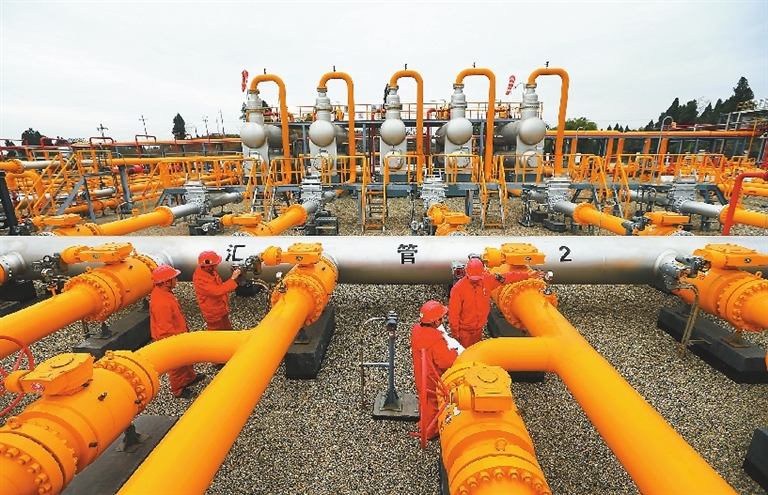 PETROCHINA Co., the country's top gas producer, is stepping up natural gas supplies from both domestic fields and imports to meet customer demand, parent company CNPC said yesterday.
PetroChina raised April gas supplies by 14 percent over a year earlier, CNPC said on its website, without giving specific volumes.
PetroChina has since early May curbing the feed of gas to some users in the northern and western parts of the country to help head off possible shortages next winter.
PetroChina also raised imports of natural gas by nearly 29 percent during the same period.
The company also stepped up pumping gas to storage, with stock fill in April reaching 1.49 billion cubic meters, 33 percent more than a year earlier. It is expected to supply 10 percent more gas from the storage for next winter's peak demand versus the previous heating season.
China's natural gas consumption rose almost 14 percent in the first four months of the year to 71.1 million tons, according to calculations based on official data.
That led to a surge in spot liquefied natural gas (LNG) imports in recent weeks and has lifted prices to a two-month high of US$8.7 per million British thermal unit.
The expansion in demand, driven by an extension of the government's gasification drive and an improving economy, exceeds a 10 percent annual growth forecast by CNPC early this year. (SD-Agencies)