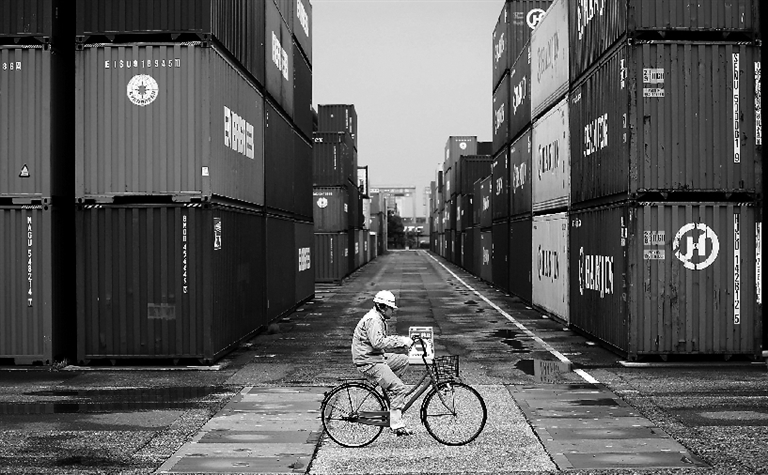 JAPAN'S exports accelerated in April on increased shipments of cars and machines used to make semiconductors, with rising volumes suggesting healthy overseas demand could help the economy recover quickly from a dip in the first quarter.
Exports grew 7.8 percent in April from the same period a year ago, below the median estimate for an 8.1 percent annual increase expected by economists in a poll. In March, exports grew an annual 2.1 percent.
In terms of volume, which strips away the impact of exchange rates, Japan's exports rose an annual 4.6 percent in April, faster than the 1.8 percent annual increase seen in March.
Exports are likely to continue to grow thanks to increased demand for manufacturing equipment, cars and car parts, but Japan's trade surplus with the United States makes it a potential target for U.S. President Donald Trump's protectionist policies.
"Overseas economies are in a growth phase, so Japan's exports will continue to do well," said Hiroshi Miyazaki, senior economist at Mitsubishi UFJ Morgan Stanley Securities.
"The U.S. Government may turn its attention to Japan's trade surplus, but there are steps Japan can take, especially given the close defense relationship between the two countries."
The rise in the volume of exports was another reason to be optimistic, Miyazaki noted.
Exports of cars rose 15.3 percent in April from the same period a year ago, while exports of semiconductor manufacturing equipment rose 18.2 percent year on year, finance ministry data showed yesterday.
Japan's economy contracted more than expected at the start of this year, ending the best run of expansion in decades.
The April trade data suggest exports could help the economy quickly return to growth, but the rate of expansion could be slower than the previous growth spurt.
Japan's exports to the United States rose 4.3 percent year on year in April, faster than a 0.2 percent annual rise in March.
Japan's trade surplus with the United States was 615.7 billion yen (US$5.55 billion) in April, up 4.7 percent from the same period a year ago. In March, the trade surplus with the United States fell an annual 0.3 percent.
Since taking office last year, Trump has pushed to rewrite free-trade deals to protect U.S. companies and jobs from what is seen as unfair foreign competition. (SD-Agencies)