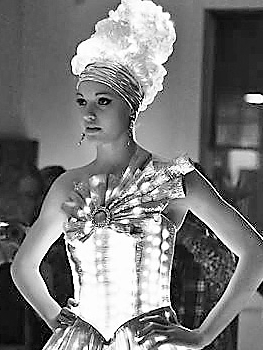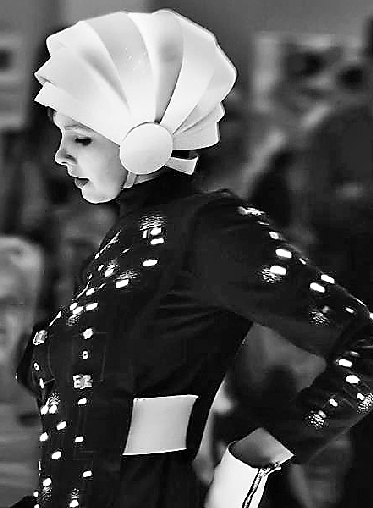 Design Society will present the Youth Fashion Tech Show initiated by MakeFashion EDU on Sunday night in Shekou in collaboration with the Nanshan Education Innovation Network. Entry is free and no sign-up is necessary.
At the core of this event is the mission to foster a community by creating a platform for young designers to express themselves and share their stories. Young designers, aged 7 to 17 forming 20 teams, will be showcasing their projects on and off the runway. As a prelude to the runway show, a virtual DJ will play a set, followed by a freestyle dance performance. The freestyle dance will be "tagged" by a freestyle graffiti artist using light as the graffiti-tagging medium.
MakeFashion EDU started with the founding concept of community at its core. The inaugural Youth Fashion Tech Show is strongly supported by local community partners and has welcomed local schools and maker studios to participate, including Dongwan Primary School, Shenzhen American International School, Shen Wai International School, Shen Wai Longgang International School, Yucai No. 4 Primary School, Elecfreaks, MG Space, SteamHead, Moralture and International School of Nanshan Shenzhen.
In the call for designers, MakeFashion EDU required submissions to include a sketch of their designs, a list of tech to be incorporated, and an explanation of concepts and inspiration for their projects. By making their own tech fashion, students develop design thinking, and elevate their capabilities for applying technology, art and mathematics. MakeFashion EDU provides students a great opportunity to share their creativity with a wider audience.
As a new cultural hub focusing on design, Design Society has a special focus on design education, promotes co-designing with society, and endeavors to present the most innovative and creative design education program to the public. It aims to become the leading professional and international platform of design education. By co-hosting the MakeFashion EDU as innovative educational project which combines fashion with maker tech, Design Society explores new possibilities of design education and will present more exciting educational programs in the future.
Time: 6-9 p.m., May 27
Venue: Central Plaza, Design Society|Sea World Culture and Arts Center, 1187 Wanghai Road, Shekou, Nanshan District (南山区蛇口望海路1187号设计互联|海上世界文化艺术中心中央广场)
Metro: Line 2 to Sea World Station (海上世界站), Exit A(SD News)