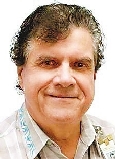 THE University of Southern California (USC) was sued Monday by five former students in two lawsuits over the scandal of the school's gynecologist who was accused of sexual misconduct involving female patients.
In one of the two lawsuits, filed in Los Angeles County Superior Court, four female former students alleged Dr. George Tyndall was a "serial sexual predator." The plaintiffs said that they were sexually abused, harassed and molested at the hands of Tyndall.
"Despite the fact that USC has publicly admitted that it received numerous complaints of Tyndall's sexually abusive behavior, dating back to at least the year 2000, Defendant USC actively and deliberately concealed Tyndall's sexual abuse for years, continuing to grant Tyndall unfettered sexual access to the young female USC students in his care, all to protect Defendant USC's reputation and financial coffers," according to the lawsuit.
Tyndall worked as the only full-time gynecologist at the USC student clinic for 27 years. According to the Los Angeles Times' investigation, the complaints of his repeated misconduct toward his young female patients started in the early 1990s, including improperly photographing students' genitals, touching women inappropriately during pelvic exams and making sexually suggestive remarks about their bodies.
In the second lawsuit, a young woman who graduated from USC's law school in 2016 alleged Tyndall inserted his fingers inside her at the outset of a pelvic exam and remarked on the tightness of her genital muscles, the Los Angeles Times reported Monday.
According to the Times, some colleagues of Tyndall feared that the gynecologist was targeting the university's growing population of Chinese students in recent years. Those Chinese students often had a limited knowledge of the English language and American medical norms.
The Consulate General of China in Los Angeles expressed serious concern over the scandal last week. The Chinese Students and Scholars Association of USC also issued a statement Thursday, calling on Chinese students to bravely speak up about any violations of their rights.
USC officials said they are actively seeking all the facts and are dedicated to providing the most compassionate support they can. Two longtime student health clinic administrators were fired by USC as a result of the scandal Friday.  (Xinhua)