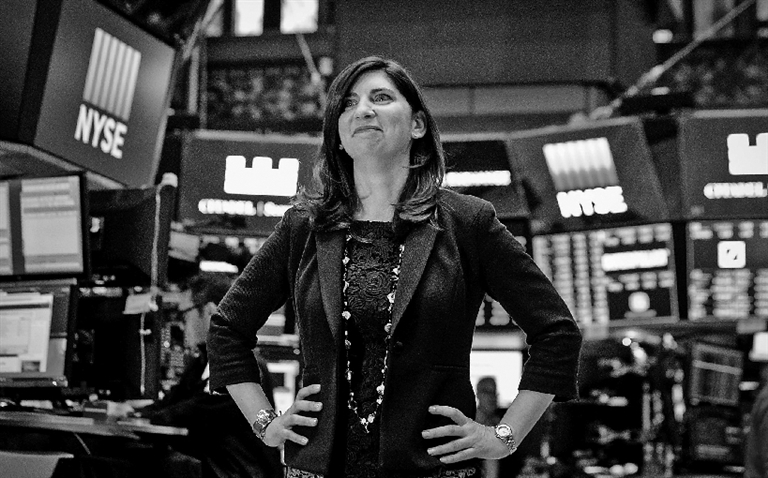 THE Intercontinental Exchange named a woman to serve as president of the New York Stock Exchange (NYSE) on Tuesday, for the first time in its 226-year history.
Stacey Cunningham, who currently serves as the chief operating officer of NYSE Group, will become the 67th president of the exchange, succeeding Thomas Farley, the Intercontinental Exchange, which owns the New York Stock Exchange, said in a statement.
That means that two of the world's most well known exchanges will be led by women. Adena Friedman became CEO of NASDAQ in early 2017.
"Since the moment I stepped onto the trading floor, the NYSE has always held a special place in my heart," Cunningham said on Twitter. "I am humbled and honored to have the opportunity to lead this organization."
John Tuttle, currently the NYSE's Global Head of Listings, was also promoted to chief operating officer of NYSE Group. Tuttle joined the NYSE in 2007.
Cunningham, 43, first worked at the NYSE as an intern in the summer of 1994 while she was studying industrial engineering at Lehigh University. Two years later, she started working on the NYSE floor as a clerk.
Cunningham and Tuttle will start in their new roles Friday.
"More than a half-century after Muriel Siebert became the first woman to own a seat on the NYSE, Stacey represents a new generation of leadership for the NYSE Group. I'm confident that Stacey, who started as a summer intern on the NYSE floor in 1994, will continue to propel this vital institution forward," said Jeff Sprecher, chairman of Intercontinental Exchange. (SD-Agencies)