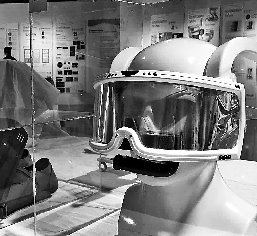 The annual graduation show by fine arts students at Shenzhen University kicked off Tuesday at the university's art museum.
The works were created by the university's College of Art and Design undergraduates in six courses: fashion design and engineering, creative planning and design management, visual communication design, environmental design, animation and industrial design.
The College of Art and Design offers bachelor's degrees instructed by a rationally-structured teaching and research team of the utmost academic expertise, vitality and creativity. The school's first-founded department is the Department of Industrial Design, which was set up in 1987. From adhering to British instruction guidelines in the beginning to forming its own teaching system, it made significant contributions to China's industrial design educational practice.
Dates: Until May 30
Hours: 9 a.m.-5 p.m., closed Mondays
Venue: Art museum at Shenzhen Univeristy, Shennan Boulevard, Nanshan District (南山区深南大道深圳大学美术馆)
Metro: Line 1 to Shenzhen University Station (深大站), Exit A2(SD News)