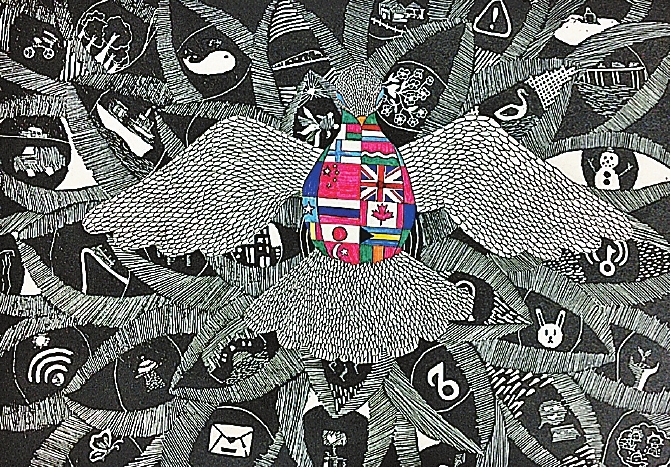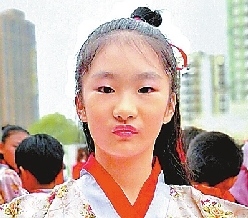 A SIXTH grader from Xiwan Primary School named Peng Nan became one of 23 merit award winners in the 30th Lions International Peace Poster Contest with her painting titled "The Peaceful World in My Eyes."
Peng's poster was also the only one from Shenzhen to win the grand prize and was selected for one of the 14 special awards nationwide.
It has been reported that about 600,000 children from 60 countries and regions participated in the international peace poster contest. After the review, a total of 123 works advanced to the international judging level. Each poster was judged on originality, artistic merit and expression of the theme "The Future of Peace." The jury selected one grand prize winner and 23 merit award winners.
"In my eyes, there is nothing that cannot coexist peacefully between man and nature, man and information, man and interstellar space, and even man and space and time. In this black-and-white woodcut, there are countless pairs of eyes, which imply the ubiquitous 'lenses' and 'satellites' in the development of technology that can take in everything in a glance, whether it's love letters, butterflies, lovely rabbits, beacon towers, cars, or mysterious UFOs.
"In the middle of the painting is a colorful pigeon carrying the common wishes of all the countries of the world. Different national flags form the body of the pigeon, which means peace and development are open to all countries in the world," explained Peng.
According to her, she has been painting since the second grade and this was the first time she had taken part in a painting contest outside of school in the past four years. In order to create this painting, she spent more than four months off and on, during which Wang Xu, her art teacher, gave her many instructions.(Zhang Yu)