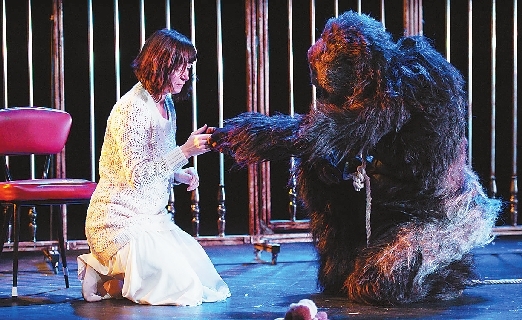 Spanish theater company Marie de Jongh will present nonverbal play "Kibubu," a story about respect and freedom.
Xebas and Coco are a clown duet with more enthusiasm than success. For their new show, Xebas decides to introduce an element which will make the performance shine: a real gorilla. He is convinced that if he tames the animal and shows him different games, their luck will change and they will get the public's applause. Nevertheless, it won't be the gorilla who will learn from this experience; Xebas and Coco will learn a lesson they'll never forget.
From its foundation in 2008 till now, Marie de Jongh has created several high-quality shows to become one of the most renowned family-focused theater companies. The company creates gestural shows, with no words, one of its main features, which removes any type of idiomatic obstacle and eases the way to share the work. Its narrations — delicate, touching and stimulating — always delight both children and adults.
The company has toured with great success all over the world and has been awarded several times.
Time: 10:30 a.m., 3 p.m., May 27
Tickets: 80-280 yuan
Venue: Nanshan Cultural and Sports Center, 2106 Nanshan Boulevard, Nanshan District (南山区南山大道2106号南山文体中心)
Metro: Line 1 to Taoyuan Station (桃园站), Exit B
(SD News)