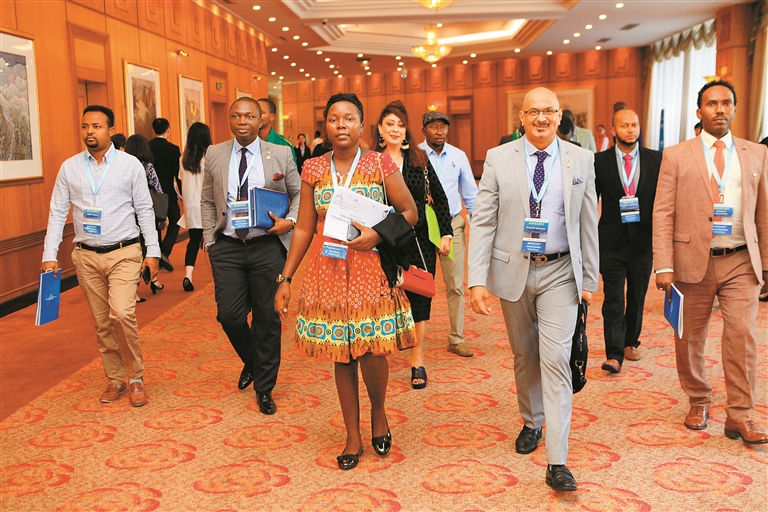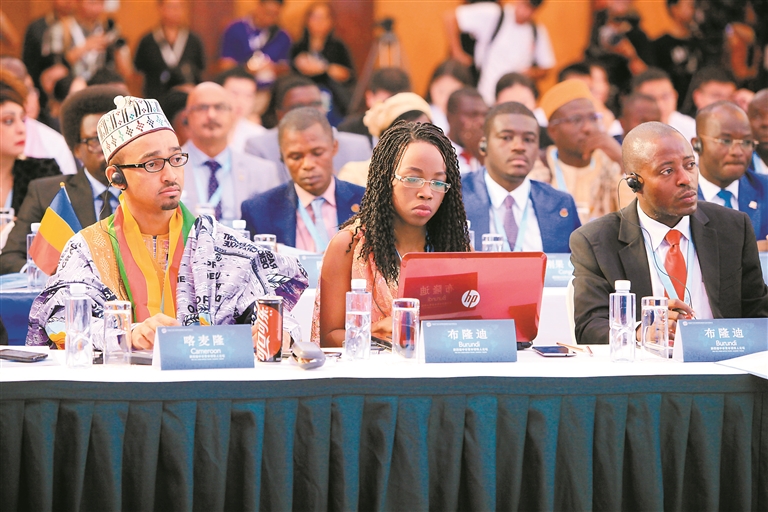 Han Ximin
ximhan@126.com
MORE than 74 representatives from 39 political parties in 37 African countries shared their work and policies supporting the undertakings of young people in areas such as education, employment and entrepreneurship in the respective countries at the 4th China-Africa Young Leaders Forum that opened at the Shenzhen Wuzhou Guest House yesterday.
The forum, organized by the International Department of the CPC Central Committee, is a warmup event for the Beijing Summit of the Forum on China-Africa Cooperation to be held this September.
"Ethiopia has realized two-digit economic development in the past 15 years and is one of the fastest-growing economies in the world," Muket T. Getahun, chairman of Youth League, Ethiopian Peoples' Revolutionary Democratic Front, said at the forum.
"There are some good practices that are being implemented in Ethiopia and there are good models Africa can adopt and develop to suit their own environments. With focused investments, we have completed the construction of five industrial parks and 10 parks are still under construction and planning, providing more employment opportunities for young people," said Getahun.
Despite this, Getahun said the GDP in Ethiopia is still very low, and the country faces a number of problems such as a shortage of funds, talent and technologies.
To learn from China's peaceful development, Leonor Das Neves Mondlane, secretary of the Mobilization and Social Organizations of the Frelimo Party of Mozambique, congratulated China on its achievements in reform and opening up. She said Mozambique had worked out many policies to improve people's livelihoods, maintain sustainable development and promote equality.
The population of young people in Mozambique takes up 33 percent of the total population.
Thabo Nelson Mmutle, from the Youth League of African National Congress in South Africa, said society is becoming younger. In South Africa, 60 percent are young people, hence more young people should get involved in social work and organizations to make the life better.
Fang Lin, deputy chief of the Shenzhen Municipal Committee of the Communist Youth League of China, gave an overview of Shenzhen's experience in entrepreneurship and measures to support young people to start up businesses.