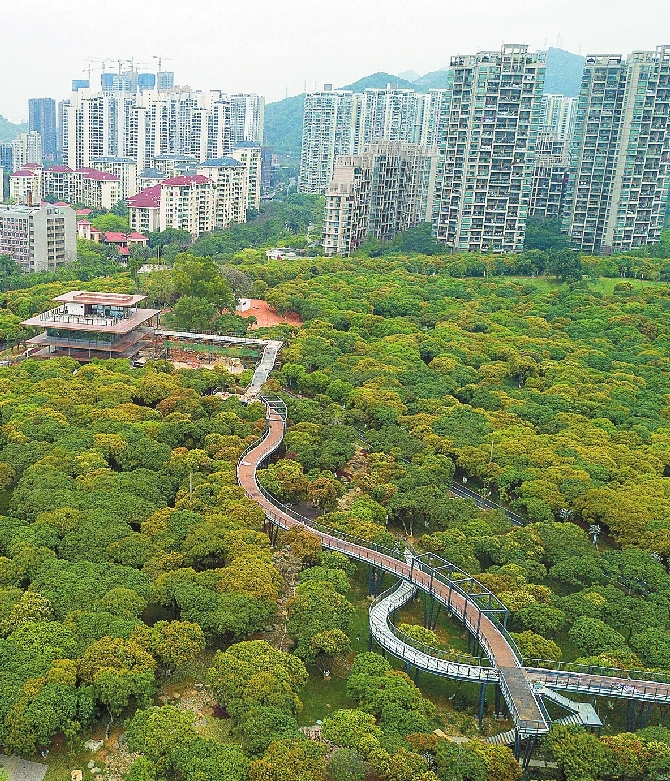 SHENZHEN will invest about 111.8 billion yuan (US$17.8 billion) by 2020 to improve the city's environment and social governance.
According to a sustainable development plan published by the city government, it will integrate technologies, such as waste recycling, sewage treatment, ecological restoration, biological treatment, big data, cloud computing and artificial intelligence, into the city's environment management and social governance. The city will also improve its service sector and cultivate more talent to support its efforts.
By 2020, Shenzhen will be leading all cities in terms of sustainable development of the economy, society and environment. It aims to become a world-class innovating city in terms of sustainable development by 2030, according to the plan.
In February, the State Council approved Shenzhen, Taiyuan and Guilin to build innovation demonstration zones to implement the 2030 Agenda for Sustainable Development, a blueprint for eradicating poverty worldwide by 2030. According to the approval, Shenzhen will build a national demonstration area around the theme of innovation-led sustainable development for Chinese megacities.
Taiyuan, in Shanxi Province, will focus on the transformation and upgrade of resource-based cities and the sustainable use of resources. Guilin, in the Guangxi Zhuang Autonomous Region, will spotlight issues such as ecological restoration and environmental protection in the karst rocky desertification area.
China aims to establish around 10 national development zones to seek solutions to sustainable growth, according to a State Council plan released in December 2016. The 2030 Agenda for Sustainable Development is a blueprint for eradicating poverty worldwide by 2030. By piloting innovative projects in the development zones, China hopes to replicate success nationwide and offer Chinese solutions for other countries.(Han Ximin)