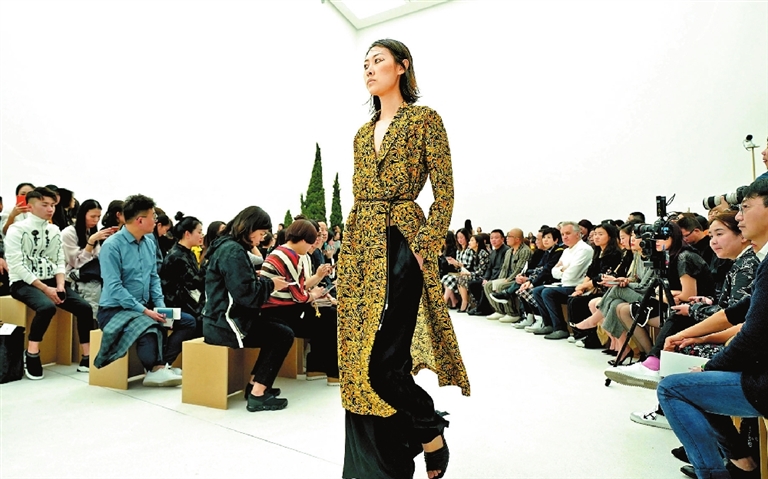 Over 80 runway shows were held during the fashion week at the Museum of Contemporary Art & Planning Exhibition, and a dozen others took place at subvenues in Futian, Nanshan, Longgang and Longhua districts from March 13 to 19.
Themed "Fashion as Art," the annual fashion week is hosted by the Shenzhen Municipal Government, organized by the local economy, trade and information commission and elaborated by the Shenzhen Garment Industry Association.
This year's carnival has also been strengthened through cooperation with the global leading fashion management group IMG, a producer of the New York Fashion Week. The event attracted over 2,000 professional buyers as well as fashion gurus like Mario Boselli, honorary president of the Italian Fashion Chamber, and John Walford, director and event planner whose clients include Vivienne Westwood, Roberto Cavalli, Calvin Klein and Donna Karen.
Shenzhen, a stronghold of women's wear and accessories in China, is home to more than 2,000 apparel companies and 10,000 fashion designers. Xinhua