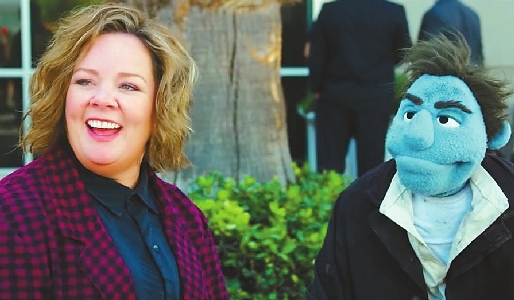 THE creators of the famous children's TV show "Sesame Street" have launched a lawsuit against an upcoming sex, drugs and violence-laden puppet-based movie called the "Happytime Murders."
The movie uses the tagline "No Sesame. All Street" on promotional material.
The lawsuit says this tarnishes the Sesame Street brand and confuses people into thinking the two are linked.
Melissa McCarthy stars in the film, slated for August release, where humans and puppets co-exist.
She is given a new puppet partner in the R-rated film to try to solve a string of murders.
Sesame Workshop, the educational organization behind the TV show, filed the lawsuit against the film's producers, STX Productions, in New York. The lawsuit calls for punitive damages and a jury trial.
Sesame Workshop says that although the trailer for the movie is "indescribably crude," it is not seeking to block the film's promotion.
"It is only [the] defendants' deliberate choice to invoke and commercially misappropriate Sesame's name and goodwill in marketing the movie — and thereby cause consumers to conclude that Sesame is somehow associated with the movie — that has infringed on and tarnished the 'Sesame Street' mark and goodwill."(SD-Agencies)