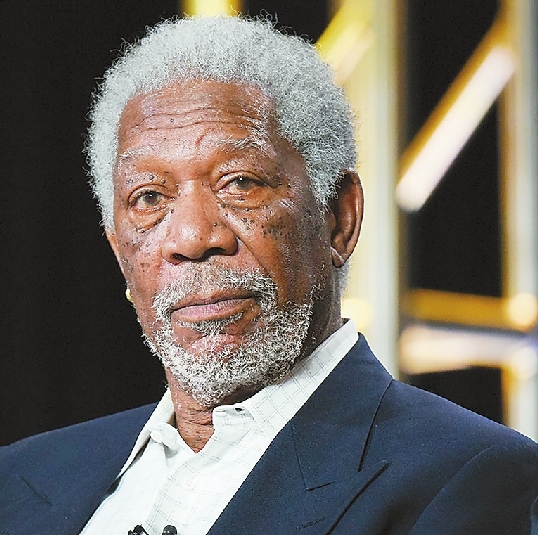 OSCAR-WINNING actor Morgan Freeman apologized again Friday after he was accused by eight women of harassment and inappropriate behavior in a published report Thursday.
In follow-up remarks released by his publicist, the actor indicated the allegations have caused emotional pain.
"I am devastated that 80 years of my life is at risk of being undermined, in the blink of an eye, by Thursday's media reports," he said.
"All victims of assault and harassment deserve to be heard," Freeman said. "And we need to listen to them. But it is not right to equate horrific incidents of sexual assault with misplaced compliments or humor."
While he copped to making women uncomfortable, he insisted, "I did not create unsafe work environments. I did not assault women. I did not offer employment or advancement in exchange for sex. Any suggestion that I did so is completely false."
The original mea culpa came several hours after a CNN report Thursday in which the women — backed up by eight additional witnesses — described "a pattern of inappropriate behavior by Freeman on set, while promoting his movies and at his production company Revelations Entertainment."
Among other things, Freeman allegedly subjected two women to "unwanted touching" and three said he made "public comments about women's clothing or bodies."
"But each of them said they didn't report Freeman's behavior, with most saying it was because they feared for their jobs," CNN reported.
In his original statement Thursday, Freeman couched his apology. "Anyone who knows me or has worked with me knows I am not someone who would willingly offend or knowingly make anyone feel uneasy." "I apologize to anyone who felt uncomfortable or disrespected ... that was never my intent."
CNN said it also reached out to "dozens more people" who worked with Freeman and who said they never saw him misbehave and insisted he was "a consummate professional on set and in the office."
Only two of the women accusing Freeman — including Chloe Melas, a co-author of the CNN article, who says she was harassed while interviewing the actor on a junket — were named. NBC has not verified the allegations against the actor.
Freeman, 80, made his mark in movies like "Driving Miss Daisy" and "Shawshank Redemption" and won the Academy Award for best supporting actor for "Million Dollar Baby." He also made waves playing God in "Bruce Almighty."
The iconic actor has been nominated four other times for an Oscar and is also famous for his voice-over work in the Oscar-winning documentaries "March of the Penguins" and "The Long Way Home."
Freeman's voice has also been a marketing moneymaker, but this week Visa announced it was suspending its series of television commercials that rely on the actor's vocals. In a statement the credit card giant cited the "allegations that have been made against Mr. Freeman."
Although he was recently tapped to be the new voice of the Vancouver (Canada) TransLink metro system, the agency said in a statement Thursday that he's been dropped for now as a result of the "serious allegations."
The Screen Actors Guild is also in the process of determining what action will be necessary regarding Freeman, its recent lifetime achievement award recipient.(SD-Agencies)