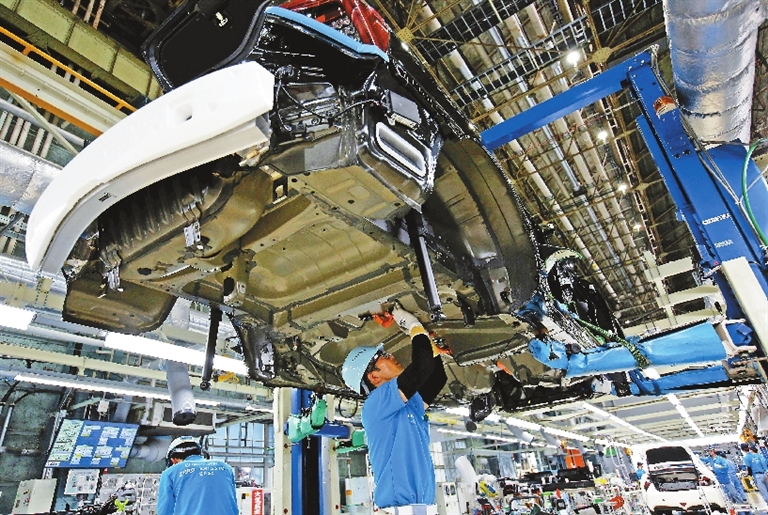 JAPANESE Prime Minister Shinzo Abe said yesterday he would seek to convince U.S. President Donald Trump of the crucial role his country's automakers play in boosting the U.S. economy.
The Trump administration decided last week to begin a national security investigation into auto imports that could lead to new U.S. tariffs similar to those imposed on imported steel and aluminum.
"There is evidence suggesting that, for decades, imports from abroad have eroded our domestic auto industry," U.S. Commerce Secretary Wilbur Ross said in a statement Wednesday, promising a "thorough, fair and transparent investigation."
Higher tariffs could be particularly painful for Asian automakers including Toyota Motor Corp., Nissan Motor Co., Honda Motor Co. and Hyundai Motor Co., which count the United States as a key market.
Late last week, Japan's automakers' association urged its export partners to keep tariffs on vehicles and components low and maintain free trade relationships.
"Japanese automakers have created jobs and made huge contributions to the U.S. economy," Abe told parliament, when asked by a lawmaker how Japan would respond to the U.S. move.
"As a country that prioritizes a rule-based, multilateral trade system, Japan believes that any steps taken on trade must be in line with World Trade Organization rules," he said.
The number of cars Japanese automakers produce in the United States is double the number it exports to the country, Abe said.
Abe also said Tokyo will continue to urge Washington to join the multi-lateral Trans-Pacific Partnership (TPP).
"Japan has explained to the United States its stance that TPP is the best format for both countries. We will continue to talk with the United States based on this view," he said. (SD-Agencies)