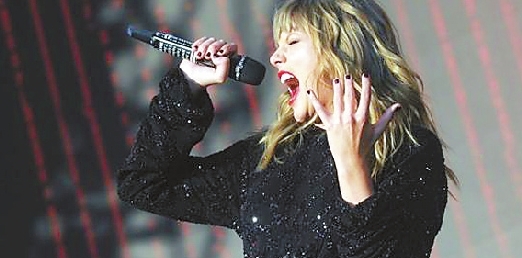 TAYLOR SWIFT stayed true to her name, playing a brief, but flawless, set at the BBC's Biggest Weekend in Swansea.
Effectively a stripped-back supercut of her current world tour, the six-song performance largely focused on the star's 2017 album "Reputation."
She opened with the pummelling goth-pop of "Ready For It," before racing through songs like "Gorgeous" and
"Delicate."
Fans were forced to wait to the end to hear the classics "Blank Space" and "Shake It Off" — and then it was all over.
But if the 26,000-strong audience who'd crammed into Swansea's Singleton Park felt short-changed, they didn't show it, shimmying along with Swift and her tightly drilled dancers.
"You're not just singing along but you're screaming along ... which is the best," said Taylor, as she took stock of the crowd.
"It kind of took my breath away a little bit when I first came out here."
The star also worked in two plugs for her U.K. tour dates, as she played live on BBC TV and radio.
Other performers in Swansea on Sunday included Rita Ora, who opened the main stage with a clutch of her own hits, and a tribute to dance star Avicii, who died last month. (SD-Agencies)