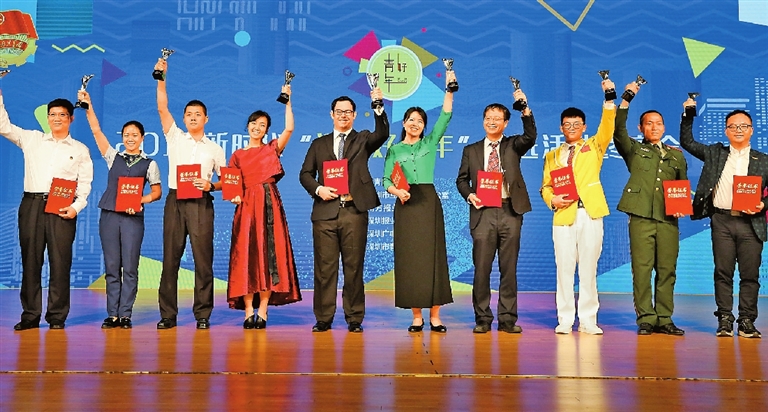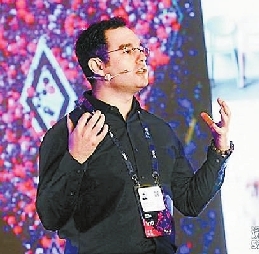 Zhang Qian
zhqcindy@163.com
STANDING out from the hundreds of candidates and 30 finalists, American Matt Scott won one of the 10 spots for this year's title of "Shenzhen Excellent Youth" yesterday afternoon, in recognition of his achievements in co-founding an artificial intelligence (AI) company and winning dozens of prizes at national and international innovation competitions.
In a speech titled "New Yorker in Shenzhen," Scott won rounds of applause for introducing the development and application of the cutting-edge AI technologies with a few Chinese sentences sprinkled in.
Scott is a 36-year-old native of New York. He was granted the Yantian Talent Award by the Yantian District Government in 2017. It was the first time the district government had issued the award to an expat.
The main technology developed by Scott and his company, known as Malong, are customized APIs (application programming interfaces), which help clients embed artificial intelligence into their products — such as websites, applications and back-end management systems — to help serve their customers.
The company was co-founded by Scott and a Chinese partner. Scott is the company's chief technology officer.
He was recruited to work at Microsoft at a young age before graduating from college. He has also worked as a senior technical staff member for Microsoft Research, and has more than 15 years of R&D experience in computer vision and machine learning.
Matt's company is currently working closely with Tsinghua University on R&D and the Shenzhen Public Hospital Network regarding medical projects.
The other nine winners of the title are from different walks of life.
Luo Yi, a founder of a social enterprise, has been making efforts to protect the natural environment and preserve the cultural heritage of local villagers. The enterprise was established by Luo when she was attending the University of Chicago. Currently, she is working on several projects in remote communities in Dapeng New Area and Yantian District.
Another contestant who won the hearts of the judging panel yesterday was Saierjiang Bayihadamu, a Bao'an police officer from the Xinjiang Uygur Autonomous Region. After graduating from People's Public Security University of China in 2006, the man of the Kazakh ethnic group joined the Shenzhen police and has been working in Bao'an District ever since. His major mission is to work on cases involving people from Xinjiang so he can employ his advantages in language and cultural knowledge. In the past 12 years, Bayihadamu has won a few prizes for his excellent work.
The other winners included an experienced gynecological doctor, the CEO of a technology and innovation company, a firefighter who saved 15 people from a fire, and a vocational school student who won a world prize for his techniques.
The selection of the "Shenzhen Excellent Youth" is an annual campaign organized by the Shenzhen Municipal Committee of the Communist Youth League of China to look for outstanding role models who have made remarkable contributions to Shenzhen's development.