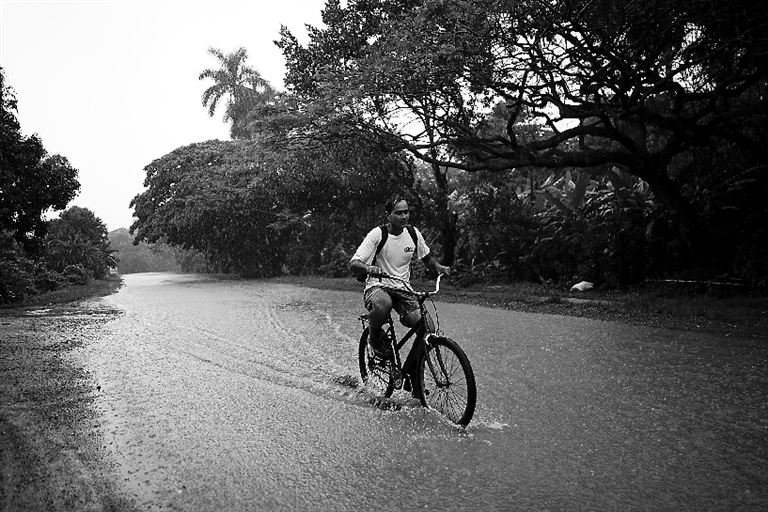 FLOODING in central Cuba caused by torrential rainfall in the wake of the subtropical storm Alberto has killed four people and prompted the evacuation of tens of thousands, Cuban state-run media said late Tuesday.
After rain dumped more than 10 centimeters of water in 24 hours, flood waters swept away a bridge and damaged roads and other infrastructure, leaving many communities cut off and nearly 60,000 people without electricity, the media reported.
Authorities had to close down part of the national highway after a nearby river burst its banks when they opened the floodgates of the Palmarito reservoir because it had exceeded its maximum capacity.
Interior Minister Julio Cesar Gandarilla said in a government meeting with provincial authorities headed by new President Miguel Diaz-Canel that four people had died in the flooding.
Seventy-seven year old Cuban Quintiliano Simo Ortega died when trying to cross a flooded river by horseback in Trinidad on the south central coast to get to his farm, the Cuban News Agency reported.
This is the second crisis Diaz-Canel has faced since being selected six weeks ago to replace Raul Castro as Cuba's president. The floods come 11 days after a plane crashed shortly after takeoff from Havana, killing 112.
On each occasion, he has appeared publicly at the forefront of the crisis management, striking a contrast that many Cubans have welcomed to Castro who operated behind the scenes.
(SD-Agencies)