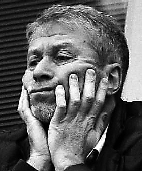 THE sudden immigration to Israel of Russian billionaire Roman Abramovich makes him the latest in a string of Jewish Russian oligarchs who have made a home in the country in recent years.
Abramovich received his Israeli citizenship Monday upon arriving in Israel on his private jet, immediately becoming the country's richest person, with an estimated net worth of more than US$11 billion. Israel grants automatic citizenship to anyone of Jewish descent.
The Chelsea soccer club owner made the move after his British visa was not renewed, apparently as part of British authorities' efforts to crack down on associates of Russian President Vladimir Putin.
Britain has pledged to review the long-term visas of rich Russians in the aftermath of the March poisonings of Russian former spy Sergei Skripal and his daughter in the English city of Salisbury.
Abramovich is perhaps the most high-profile Russian oligarch to relocate to Israel, but hardly the first.
Alex Kogan, a journalist who has covered the Russian oligarch phenomenon in Israel for the local Russian-language press, said that some 30 to 40 tycoons have taken Israeli citizenship or residency, with most staying only part-time or temporarily because of scrutiny over their affairs.
He said the oligarchs — businessmen who accumulated massive wealth in the privatization process that followed the collapse of the Soviet Union — were motivated by various interests. Some fled Russia because of financial irregularities or dramatic fallouts with Putin that could put them at risk of incarceration.
(SD-Agencies)