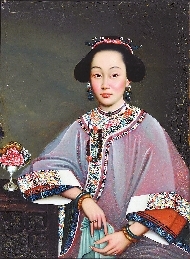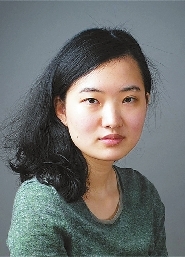 CAFA album
SINCE its establishment in 1918, the Central Academy of Fine Arts (formally called the Beiping School of Arts) has assembled a collection of more than 18,000 works of art, of which a significant amount are donated by its alumni and faculty. There are also acquisitions from international artists and institutions.
To mark its centenary, CAFA released a 10-volume album featuring 2,000 art pieces from its collection Monday. These include classic Chinese paintings, contemporary Chinese works, Chinese folk art as well as foreign artworks.
New show
HANGZHOU native Yang Luzi's eponymous exhibition, showing movies shot on 16-milimeter film, will open at Beijing's Ullens Center for Contemporary Art on June 9.
The 31-year-old has lived and worked in the United States and Germany, making videos and writing sci-fi fiction. Because of her cross-disciplinary academic background and travel experience, Yang's video works are interwoven with different historical dimensions. The exhibition, which will run through Aug. 12, is the latest in the gallery's New Directions series which UCCA launched in 2005 to promote the country's most promising artists.
Retrospective
ON June 10, Beijing-born artist Shao Fan's first retrospective show in Europe will open at the Ludwig Museum of Koblenz. The exhibition, titled "You" and running through July 22, will review Shao's career working in traditional rice paper and canvas, as well as installations and furniture design. In his eclectic body of work, Shao invites viewers to reflect on an individual's relationship with others, their surroundings and the world.(SD-Agencies)