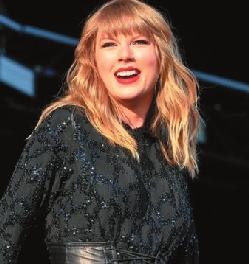 TAYLOR SWIFT has told fans she is sending them "love" and "respect" to LGBT people who haven't felt comfortable coming out yet.
The singer made the passionate speech on stage at Chicago's Soldier Field to mark the start of Pride Month.
"It's very brave to be vulnerable about your feelings in any sense, in any situation," she told the audience Saturday night.
"But it's even more brave to be honest about your feelings and who you love."
"You know that that might be met with adversity from society."
"So this month, and every month, I want to send out my love and respect to everybody who has been brave enough to be honest about the way they feel, to live their lives as they are, as they feel they should be, as they identify."
"And this is a month where I think we need to celebrate how far we've come, but we also need to acknowledge how far we still have left to go."
"I want to send my love and respect out to everybody who in their journey hasn't yet felt comfortable enough to come out, and may you do that in your own time."
The singer, who performed at the BBC's Biggest Weekend last month, is currently on her Reputation tour.
Her performance in Swansea was effectively a stripped-back version of Reputation, with the six-song, 28-minute performance largely focused on the star's 2017 album.
Swift brings her tour to the U.K. and Ireland in June — with six shows in London, Manchester and Dublin.
(SD-Agencies)