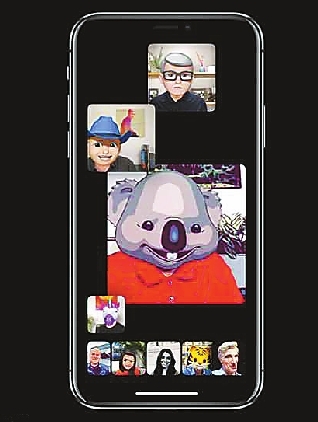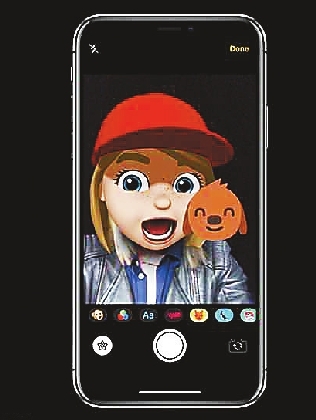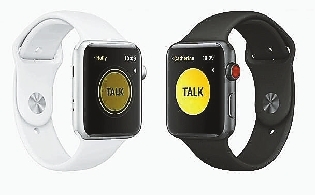 苹果开发者大会:更新iOS系统, 无硬件发布
Apple unveiled the new iOS 12 software at the firm's Worldwide Developers Conference yesterday as part of a raft of announcements. The company also unveiled a much improved Siri AI, along with new software for its Watch and TV.
iOS 12
Apple's iOS 12 will include a better-do-not-disturb feature, and more control over notifications* that appear on screen, along with a new "screen time" feature that tells users exactly how much time they are using their device. The free software update will be available later this year.
AR
Apple has also boosted its augmented reality (AR*) software. The new ARKit includes shared experiences and the ability to read faces. The firm has been working with Lego to develop software that can recognize Lego creations and bring them to life on screen.
Siri
Siri has also gotten a major upgrade. Third-party* apps will now be able to let users invoke Siri for commonly used tasks.
The software update will also let people group similar tasks together into shortcuts that can be accessed by simple phrases like "heading home."
Users will also be able to create their own shortcuts for Siri, teaching it the phrases they want to use.
Apps
Apple also overhauled its Apple Books, Stock and memo-recording apps. The firm is also supporting third-party navigation* apps such as Waze and Google Maps for the first time.
Animoji
Apple has unveiled an update to Animoji that will allow users to create their own personalized characters called "memojis" that can be used in a new version of FaceTime. New Animoji includes a ghost, koala and tiger.
FaceTime
Apple also updated the video-calling feature FaceTime. Now, up to 32 people can participate in a group call. When someone speaks, they are highlighted. FaceTime will also now be integrated into Messages, making it easy to transit from a group chat to a video call.
watchOS 5
Apple overhauled its Watch software, with a new walkie-talkie app and boosted Siri capabilities. Called "watchOS 5," the new feature lets users send quick voice messages to their contacts.
Apple is also adding WebKit support to the Watch so that users can view certain web pages on their Apple Watch. Additionally, the iPhone maker launched a series of new fitness features for the Apple Watch.
Users no longer have to say "Hey Siri" to wake Siri. Instead, they can just raise their wrist and talk into the watch.
tvOS 12
In the new tvOS 12, Apple is bringing live sports and news to the TV app, along with full Dolby Atmos support coming to the Apple TV 4K.
macOS Mojave
Native Apple apps — like Apple News, Stocks, Home and Voice Memos — are coming to the Mac. Dark Mode makes the Mac software easier on your eyes at night. Desktop Stacks organizes the clutter on your desktop. Gallery View in Finder shows a big preview up top and thumbnails along the bottom.
(SD-Agencies)