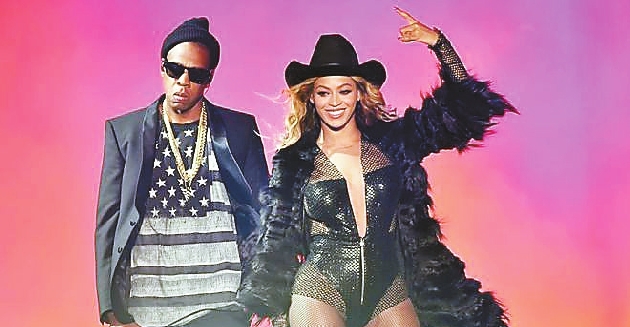 昂斯和Jay-Z宣布启动善行 歌迷将有机会收到免费演唱会门票
Beyonce and Jay-Z have announced an initiative that will see fans receiving free tickets for their OTR II tour in exchange for good deeds.
The stars have joined up with The Prince's Trust and Global Citizen to reward people for "being kind, charitable and doing good for others."
Fans who volunteer for the charities will stand a chance of winning a pair of tickets for every date of the tour.
Beyonce previously worked with The Prince's Trust on her 2014 tour.
"Beyonce understands the importance of giving young people who have faced setbacks* in life the chance of a brighter future," said the charity's chief executive, Nick Stace.
As well as the competition for free tickets, an auction has also been launched for the chance to win VIP tickets for most of the upcoming dates on the stars' stadium tour.
The concerts kick off in Cardiff today before heading across the United Kingdom and Ireland and into mainland Europe.
It is the second time the power couple have hit the road together following 2014's On the Run Tour — which was launched with a video depicting* the couple as bank robbers trying to evade* the police .
The show allowed the stars, who have been married since 2008, to present a united front after TMZ released footage of Jay-Z being attacked by Beyonce's younger sister, Solange, in an elevator following the Met Ball.
Since then, however, the stars have both released confessional albums — "Lemonade" for Beyonce and "4:44" for Jay-Z — in which they acknowledged a troubled period in their marriage, triggered* by Jay-Z's infidelity.
The duo last appeared on stage together during Beyonce's triumphant* headline set at the Coachella music festival in California.
(SD-Agencies)