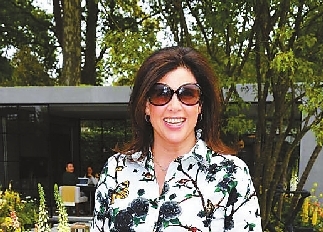 尔索普·欧斯普维护让她的孩子们坐经济舱的决定
Television presenter Kirstie Allsopp has defended her decision to sit separately from her sons when flying.
Allsopp told the Sun newspaper that she and her partner sometimes sit in the business class cabin, while her children, 10 and 12, sit in economy.
Some have suggested she "look after" her children and sit with them.
This, Allsopp said — was "utter rubbish," adding that having her sons in premium seats seemed "an absurd* waste of money" and "very spoiling."
She pointed out the money saved from not buying two more expensive seats allows her family to "take a shed load of holidays."
"Club class should be huge treat that you've worked for. If kids get used to Club class what do they have to work towards," she said.
But others have said questioned the impact on other people on the flight.
One former crew member said it was "unfair" on staff and other passengers who end up as "babysitters."
Responding, Allsopp said she always introduces herself to the cabin crew and tells them to alert her in the event of any problems.
Others pointed out that some airlines separate families on flights (in the same class), unless an additional fee is paid.
Allsopp is best known for presenting property TV shows in the U.K., including Channel 4's "Location, Location, Location" in which she and her colleague Phil Spencer help people buy a property.
(SD-Agencies)