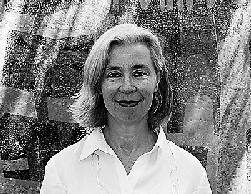 Australian historian of Chinese art and curator Claire Roberts will give a lecture on British painter Ian Fairweather (1891-1974) at He Xiangning Art Museum on Saturday. Entry is free and no sign-up is necessary.
Fairweather was a painter resident in Australia for much of his life. He combined Western and Asian influences in his work. He is one of the few European painters to have drawn extensively from Oceanian art. His style has been described as "a paragon of sophisticated clumsiness." He often used the cheapest materials, such as cardboard or newspaper and poor quality paints, and he lost or damaged many works due to the effects of the tropical climate in which he lived.
Fairweather attended an officer training school at Belfast where he ranked second lieutenant. During World War I, he was captured by the Germans in France and spent the next four years in prisoner-of-war camps. While captured, he was permitted to study drawing and Japanese. He was responsible for the illustrations in the prisoner-of-war magazines.
After the war, he studied art in Europe. From this time on he began a wandering existence travelling to Canada, China, Southeast Asia and Australia.
He served with the British Army in India from 1941 to 1943 and eventually settled into a studio in Melbourne.
Claire studied at the Beijing Foreign Languages Institute and the Central Academy of Fine Arts in Beijing in the late 1970s. She has a B.A. and an M.A. from the University of Melbourne. Her PhD research at Australian National University focused on the work of scholar, art historian and modern brush-and-ink painter Huang Binhong.
Claire has published widely on Chinese culture and has curated numerous exhibitions. She has been senior curator of Asian arts at the Powerhouse Museum in Sydney and curator at the Museum of Chinese-Australian History in Melbourne.
Time: 2:30-5 p.m., June 9
Venue: He Xiangning Art Museum, Overseas Chinese Town, 9013 Shennan Boulevard, Nanshan District (南山区深南大道9013号华侨城何香凝美术馆)
Metro: Line 1 to OCT Station (华侨城站), Exit C(SD News)