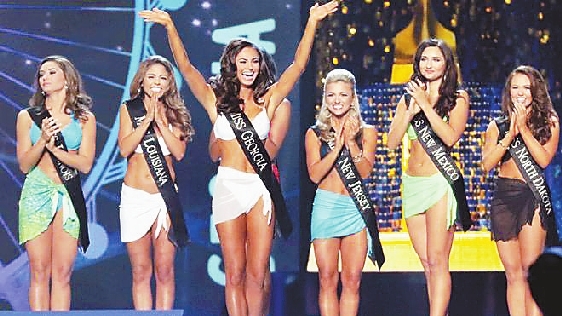 THE Miss America beauty pageant is scrapping its swimwear segment and will no longer judge competitors on physical appearance. The evening gown section is also being axed, with contestants asked to wear something that makes them feel good and expresses their personal style instead.
Former winner Gretchen Carlson broke the news on ABC's "Good Morning America."
"We will no longer judge our candidates on their outwards, physical appearance. That's huge," she said.
Instead of the swimming costume segment, there will be interviews with the contenders, who will be asked about their passion, intelligence and understanding of the Miss America role.
Carlson explained: "Who doesn't want to be empowered, learn leadership skills and pay for college and be able to show the world who you are as a person, from the inside of your soul?"
She added: "That's what we're judging them on now."
The 2019 Miss America Competition airs live on ABC on Sept. 9.
(SD-Agencies)