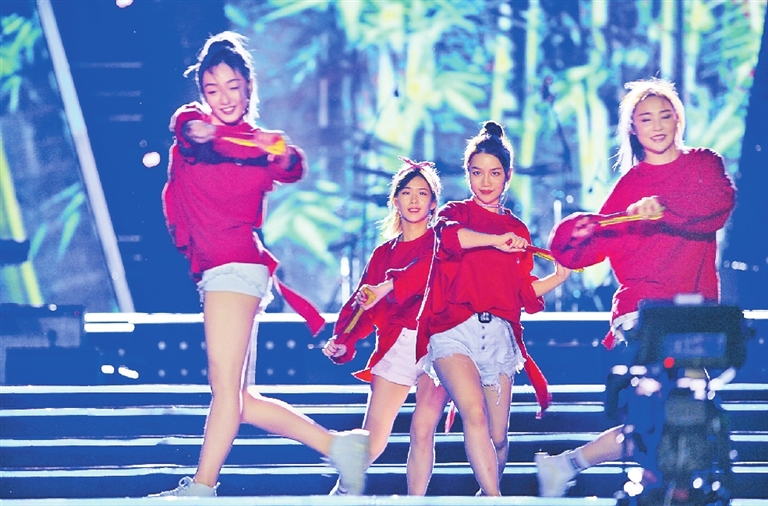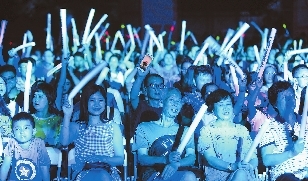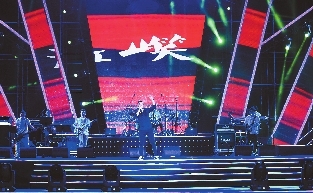 THE 2018 Lianhua Hill Youth Culture Festival Futian, themed "Beyond the Young," was unveiled at Kite Square in Lianhua Hill Park on the evening of May 23, blending rock, folk songs, hip hop and pop songs. It lasted for three nights with "Listen to the World," "Listen to the Times" and "Listen to Shenzhen" as the respective themes for each night's show.
Well-known Chinese songs such as "A Laughter in the Vast Sea," "Laughing in the Wind," "The Road to Ordinary" together with Western songs including "I Hate Myself for Loving You" presented a feast of music to the audience.
As a major cultural event of Futian District, the Lianhua Hill Youth Culture Festival aims at linking the youth with Lianhua Hill, a landmark of the city, and to build it into a commonly recognized cultural landmark. This year's event was the second edition of the festival.
All the events of the festival continue to be free to the public. To make sure that everyone can watch the spectacular performances of the festival, the organizer also live-streamed it on WeChat.
Besides the main venue Lianhua Hill, its subvenue Shenzhen Book City held different forums for the festival.
"Shenzhen is a young city and May is the start of the hot season. The young generation is the main group of the city. Young, energetic and innovative are all labels of the city," said a staff with the Futian Public Culture and Sports Development Center. "We hope these events can serve more young people and increase the influence of the Futian public culture service."
In recent years, Futian has been putting effort into exploring diverse public culture events such as the Lunchtime Concert series and the Hip Hop Culture Festival. (Chen Xiaochun)