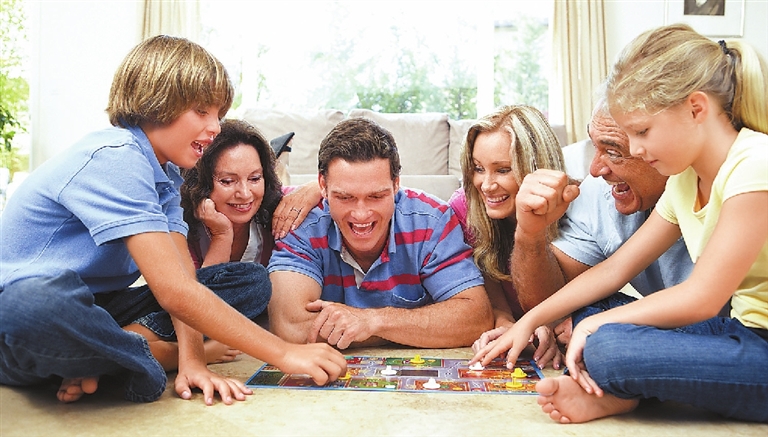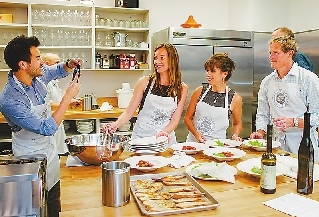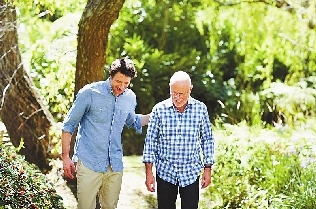 FATHER'S Day is a great opportunity to spend quality time with your dad, who you may have missed out on over the course of the year so far.
There are so many fun activities that you can do with your dad to show him just how much you appreciate him. A study conducted by the University of Toronto discovered that giving an experiential gift can have a more positive impact on your relationship with an individual as opposed to a material present.
In light of that fact, here are some activities to do with your dad on Father's Day, which will fall June 17 this year.
1. Cooking class
Challenge your culinary skills by taking your dad to a culinary class on the special day.
There are so many different types of dishes that you can learn to create by taking part in a workshop, such as pizza, sushi and pasta.
Should you both have more of a sweet tooth, then there are lots of chocolate, cake and pastry making workshops that you could try instead.
You may even want to try your hand at mixology by learning how to master the art of serving up delicious cocktails.
Whether you decide to devise your own class at home in the comfort of your own kitchen or would rather book one with professionals that can guide you along the way, you and dad will undoubtedly have a lot of fun cooking up a storm in the kitchen.
2. Spa day
Being a dad is an exhausting business, so organizing a spa day for Father's Day could end up being the best course of action.
There are many people out there who rarely take the time to treat themselves to some rest and recuperation, which is why this particular idea could be extremely beneficial to many.
If you're based in a city, you're likely to find many spa locations dotted around that are easily accessible.
Should you prefer more of a getaway, you could opt to take your dad away for a trip to the country to a remote resort instead.
3. Live entertainment
There are likely to be plenty of shows being put on throughout the day, from cinema screenings to concerts and plays.
You can look into booking surprise tickets for a theater performance or seeing if there are any stand-up comedy acts around that you could check out.
Give your dad an experience that he'll always treasure.
4. Go to an exhibition
While on the cultural front, you could show off your intellectual side by taking your dad to an exhibition.
This doesn't have to mean going to a historical museum, however feel free to do so if that takes your fancy. You could also see what displays are being showcased at nearby art galleries.
Do some research and have a think about what you and your dad would both enjoy.
5. Enjoy nature
It would be criminal not to make the most of the summer while it lasts.
Your Father's Day plans don't have to involve an intricate web of ideas. You could do something as simple as taking your dad for a walk in a park or the countryside.
You could also look into what outdoor activities are available for you to do, such as going for a pedalo ride on a lake or a walking tour of an interesting area. If you're both very active individuals, then why not spend the day playing your favorite sports together?
6. Family game night
Father's Day is a fantastic opportunity to bring the whole family together. What better way to cause familial squabbles than by arranging a family game night?
In all seriousness, an evening of Monopoly and playing cards could be a lot of fun, while also taking you all back on a nostalgic journey as you relive the games of your childhood.
Whether you prefer the classic board games or would rather challenge your relatives to a contest on the Wii, a game night is a very easy way to spread the love among your family.(SD-Agencies)