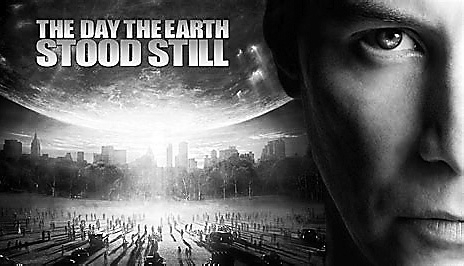 The Day the Earth Stood Still
When a flying saucer lands in Washington, D.C., the Army quickly surround it. A humanoid (Michael Rennie) emerges from the spacecraft, and announces that he is visiting the Earth in peace.
When he unexpectedly opens a small device, he is shot by a nervous soldier. A tall robot emerges from the saucer and quickly disintegrates the soldiers' weapons.
(SD-Agencies)