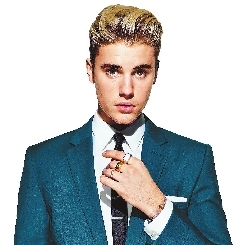 MYTHOS Studios is looking for love to power its next big project.
The company — which owns 50 percent of Aspen Comics — is teaming with Canadian pop sensation Justin Bieber for an animated movie featuring Cupid, the god of desire and affection from classical mythology. Bieber will provide the voice for the winged figure, who can provoke mortals to fall in love once struck by his enchanted arrows. He will also executive-produce the movie. No other creators have been named for the project as yet.
"When this project was brought to Justin, he instantly was excited to be a part of it. Fortunately for us, like Cupid, he knows a little bit about love and mischief," Mythos Studios co-founder Scooter Braun said in a statement.
Co-founder David Maisel said, "Both myself and Scooter have a lifelong love of mythology and we are so excited to partner with Justin to bring the amazing, magical story of Cupid to the world."
The project continues the relationship between Bieber and Braun. They both were producers of 2011's concert documentary "Justin Bieber: Never Say Never."
(SD-Agencies)