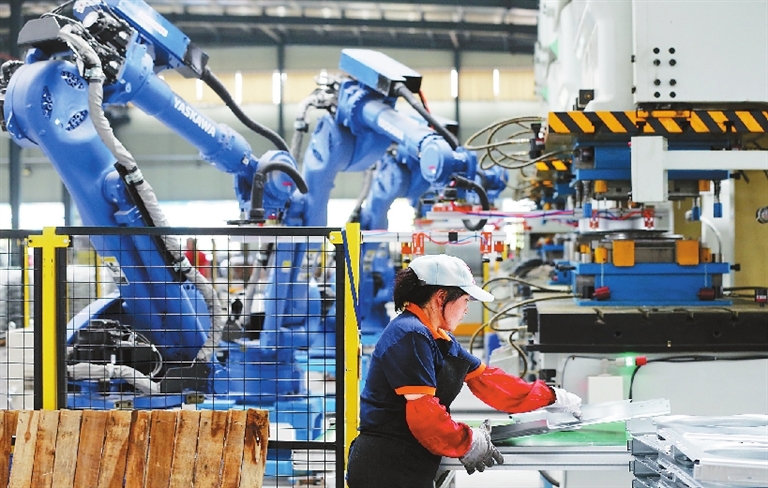 THE country's producer inflation picked up for the second month in a row in May, buoyed by stronger commodity prices, suggesting the world's No. 2 economy has retained growth momentum despite curbs on pollution and trade relations with the United States.
Annual consumer inflation held steady in May from the previous month, as food prices remained largely stable, official data also showed Saturday.
The producer price index (PPI) rose 4.1 percent in May from a year earlier, compared with an acceleration to 3.4 percent in April, according to the National Bureau of Statistics.
On a month-on-month basis, the PPI rose 0.4 percent in May, compared with a 0.2-percent decline in April.
Analysts polled recently had expected May producer inflation would pick up to 3.9 percent bolstered by a recent jump in global commodity prices.
Raw material prices jumped 7.4 percent in May from a year earlier, compared with a 5.7-percent increase in April.
The consumer price index (CPI) rose 1.8 percent from a year earlier, in line with expectations which were unchanged from April's gain of 1.8 percent.
On a month-on-month basis, the CPI declined 0.2 percent.
The core consumer price index, which strips out volatile food and energy prices, rose 1.9 percent in May, down from 2 percent in April.
The food price index rose 0.1 percent from a year earlier, after rising 0.7 percent in April. Non-food prices rose 2.2 percent, compared with 2.1-percent growth a month ago.
Analysts believe inflation is already past its peak as higher borrowing costs and a cooling property market dampen underlying price pressures.
(SD-Agencies)