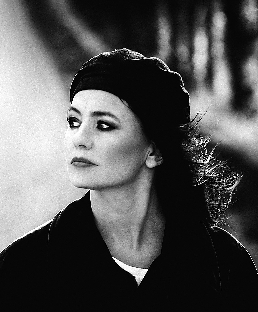 Swedish singer Sophie Zelmani will return to Shenzhen on June 29 for a show at Nanshan Cultural and Sports Center.
Despite no professional music training, Zelmani became a songwriter and began recording at a studio in Stockholm when she was a teenager. After she mailed the demos to three record companies, Zelmani was offered a record deal by Sony Music Sweden.
Zelmani recorded her debut album with Sony in 1995. The album was produced and arranged by Lars Halapi and co-produced by Patrik Sventelius, who also played guitar. About the process of making the album, she said, "In the beginning, Lars and I spent a few months in the studio. We had fun and then picked the musicians. We recorded in two weeks, but the whole thing took half a year."
By 1997, Zelmani's debut album had sold 200,000 copies in Europe and the Asia-Pacific region before moving to the U.S. market, distributed by Columbia Records. Zelmani said: "I had no ambitions to go abroad. I knew I wanted to make a record. That's all I wanted."
Zelmani has continued to record albums while making only a small number of public appearances. She won the best newcomer award at Sweden's version of the Grammy Awards in 1996.
Zelmani has also contributed music to the TV series "Buffy the Vampire Slayer" and "Dawson's Creek." Her cover of Bob Dylan's "Most of the Time" appears on the soundtrack to "Masked and Anonymous." Her song "Stand By" appeared in the film "Independence Day" (1996). Her song "Always You" appeared in the film "My Best Friend's Wedding" (1997). Zelmani's "Going Home" from "Sing and Dance" was covered in Mandarin as "Passenger" by Faye Wong on "To Love."
Time: 8 p.m., June 29
Tickets: 100-380 yuan
Venue: Nanshan Cultural and Sports Center, 2106 Nanshan Boulevard, Nanshan District (南山区南山大道2106号南山文体中心)
Metro: Line 1 to Taoyuan Station (桃园站), Exit B
(SD News)