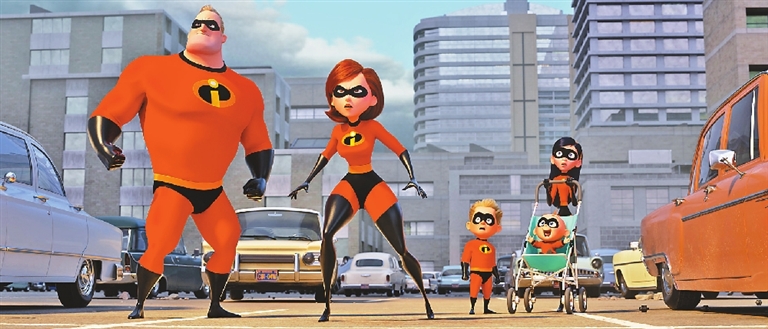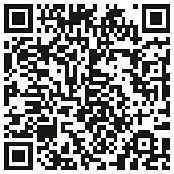 《超人总动员2 》
After 14 years, Pixar finally gives fans the sequel to "The Incredibles," a 2004 hit about a family of superheroes forced to hide their powers.
The story picks up exactly where the first one left off, with a massive drill guided by the aptly* named Underminer (John Ratzenberger) breaking up through the pavement to wreak havoc* on Municiberg. There to stop him are Mr. Incredible (Craig T. Nelson) and Elastigirl (Holly Hunter), the latter displaying astounding* flexibility that goes beyond what she displayed the first time around in an elaborate opening sequence designed to announce that the Incredibles are back.
But the civil authorities don't appreciate the destruction caused by their intervention and ban superheroes for good*. What this means for the Parrs — Bob and Helen along with 14-year-old Violet (Sarah Vowell), 10-year-old Dash (Huckleberry Milner) and baby Jack-Jack (Eli Fucile) — is two weeks at the gorgeously retro Safari Court motel before they're cast out and forced to decide what to do with the rest of their lives.
Mr. Incredible now resigns himself to taking a backseat in order to tend to child-rearing* while his wife ventures out to right the world's latest wrongs.
This time their chief enemy is an elusive* presence cleverly called Screenslaver, which hypnotizes* and thus establishes control over anyone who happens to glance at its image when it appears on a screen. This insidious* mind-control entity can lay claim to anyone at any time but can't be caught or retaliated* against directly.
Given the official opposition to superheroes, it falls to entrepreneurs to make use of their talents, and it's Helen who gets the call from telecommunications tycoon Winston Deavor (Bob Odenkirk), who has a tech-wiz sister Evelyn (Catherine Keener).
So while Helen suits up to pursue the elusive Screenslaver, her family must learn to get along without her for a while. (SD-Agencies)