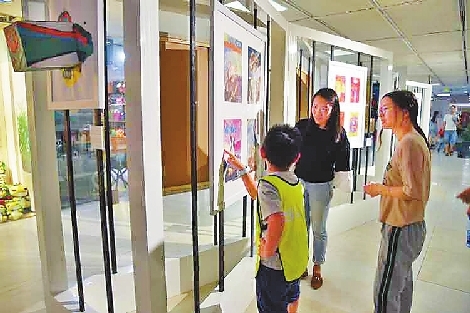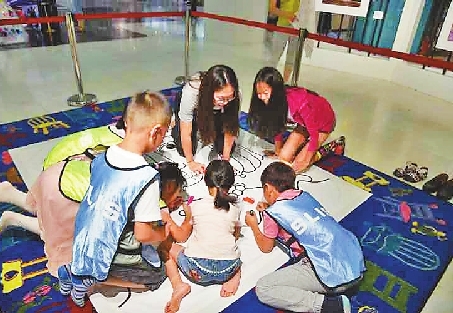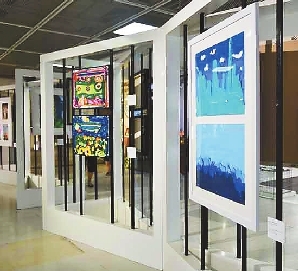 深外龙岗国际部首次举办学生艺术展
Yang Mei
yangmei_szdaily@163.com
A total of 25 paintings by the first and third graders of Shenwai Longgang International School (SLIS) were exhibited at Shenzhen Book City's CBD Store from June 9 to 10. A fashion show called "Make Fashion" and an on-site face graffiti station were also held there. The face graffiti aims to pay homage to Yayoi Kusama, a contemporary Japanese artist working across painting, sculpture, film and installation.
The on-site graffiti station, "Paint Your Own Pictures," was the most popular area among kids. The area encouraged students to express their emotions with brushes. Each student was given 15 to 20 minutes to paint anything of their choosing.
Art teacher Barbara Grotowska from SLIS said, "SLIS is a candidate school for International Baccalaureate (IB). We follow the IB curriculum and teach a philosophy in which visual art plays a special role."
"In the primary years program (PYP), the cramming system is no longer considered an accepted pattern for getting knowledge. Students will be able to inquire into the problems in their daily lives by building three-dimensional models and machines, making paintings and practicing their operating skills at classrooms," she said.