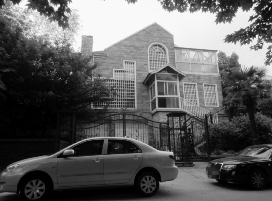 A VILLA in the Chinese province of Jiangsu where a murder took place seven years ago has been sold at 7.86 million yuan (US$1.2 million) on Alibaba's online auction platform, well outperforming expectations.
The three-story villa, located in Jiangning District in Nanjing, was put up for judicial sale with a starting price of 4.35 million yuan Monday, only one third of its value.
It's believed the initial cheap price, as well as the notoriety surrounding the murder, raised bidder's interests.
The 11 bidders who took part eventually went through 138 rounds of bids before an unnamed winner took the home for 7.86 million yuan.
Three previous attempts to sell the home at auction had failed.
The home owner was murdered and chopped up by his ex-wife and ex-father-in-law in 2011. (China Daily)