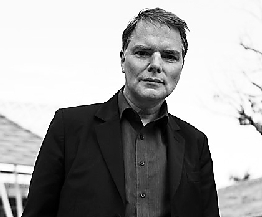 Ole Bouman, director of Design Society in Shekou, will give an English speech titled "Where Design Meets Society" next week at Shenzhen University. Entry is free and no sign-up is necessary.
Bouman, former creative director of the Urbanism/Architecture Bi-City Biennale Shenzhen (2013-14), was appointed director of Design Society in January 2015, to benefit from his multiple experiences in creative leadership. He was the editor-in-chief of Volume, a magazine he co-founded with Rem Koolhaas and Mark Wigley.
His publications include "The Invisible in Architecture" (co-author, 1994) and "Architecture of Consequence" (2009). Between 2006 and 2013, Bouman was the director of Netherlands Architecture Institute (NAi). He worked as a curator for Manifesta 3 (2000), and the architecture biennales of Shenzhen, Sao Paulo and Venice. Bouman taught architecture and design at the Massachusetts Institute of Technology and the University of Hong Kong.
Design Society is a new cultural hub focusing on design and education. It promotes co-designing with society, and endeavors to present the most innovative and creative design education program to the public. It aims to become the leading, professional and international platform of design education.
Time: 7 p.m., June 20
Venue: C205 Auditorium, Architecture and Planning College, Shenzhen University, 3688 Boulevard, Nanshan District (南山区南海大道3688号深圳大学建筑与城市规划学院C205报告厅)
Metro: Line 1 to Shenzhen University Station (深大站), Exit A2(SD News)