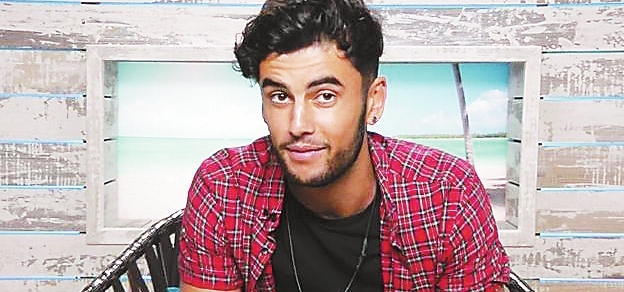 ONE of this year's favorite "Love Island" contenders, Niall Aslam, has left the series, ITV has confirmed.
In a statement ITV said, "Aslam has left the villa for personal reasons."
The news will be revealed to the other Islanders on Tuesday's episode of the 10-week series by fellow participant, Alex.
Aslam, 23, a construction worker from Coventry, had already paired with two contestants on the show, Kendall and Georgia.
In Tuesday's episode Alex announces, "For personal reasons unfortunately he [Aslam] can't continue or come back to the villa." Reacting to his departure in the beach hut, current partner Georgia says, "Obviously I was coupled up with him so obviously I came closer to him than most people in here but it wasn't just that. He was actually my friend, my buddy."
Alex meanwhile adds, "I'm obviously sad that Niall's left the villa. We got on really, really well. He's such a great guy. And I look forward to catching up with him and having some fun with him outside."
Aslam had become one of the series favorites with his cheeky personality and references to Harry Potter. He described himself as a "rainbow fish" and said his best attribute was his "chat" — although the girls on "Love Island" seemed to be just as taken with his looks.
Aslam started the series being paired up with Kendall Rae-Knight, before personal trainer Adam Collard chose Kendall as a partner for himself.
Aslam then spent a number of days as the single boy in the villa until the introduction of Georgia Steel, who matched with him straight away.
In Monday's episode, new girl Megan invited Niall on a date, leaving Georgia "fuming" at having to share her man.
(SD-Agencies)