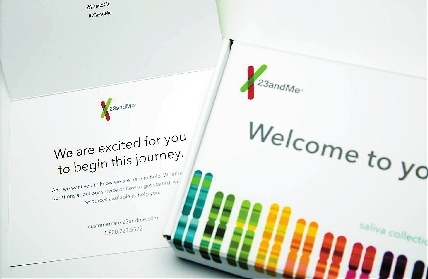 GENETIC tests promising to help you guide your diet and lifestyle are becoming widely available. Thousands bought them as holiday presents over the winter, and some are now being marketed as the perfect Father's Day gift. But what can they really deliver?
DNA tests can tell people if they have rare genetic conditions or if their children risk developing certain diseases, such as cystic fibrosis. But genetic experts say these tests really can't tell people much of use when it comes to day-to-day living. They're just not that precise yet.
That's because dozens or even hundreds of genes contribute to traits such as eye color, hair color and height. The risk of heart disease, cancer, and your propensity to gain weight, are even more complicated. There's no such thing as a single "fat gene."
Last February, a team at Stanford University found that genes cannot predict who might lose more weight on certain diets.
"It's not definitive," said Larry Brody of the National Human Genome Research Institute (NHGRI), one of the National Institutes of Health in the United States.
Brody said there are good genetic tests for telling if a person will be helped by a certain drug.
One panel of tests can show whether a breast cancer patient needs chemotherapy, for example.
"Where we are still in a gray area is health and lifestyle," Brody said.
No test can tell you if you eat fewer carbohydrates, you'll lose weight, or if you do a certain type of exercise you'll flatten your belly. Human genetics just are not that simple.
The advice is the same whether it's for keeping a healthy weight, avoiding cancer, lowering the risk of heart disease, diabetes or Alzheimer's: Eat plenty of fruits and vegetables, don't eat too much meat, choose whole grains over processed flour, cut back on sugar and salt, and exercise every day or almost every day.
(SD-Agencies)