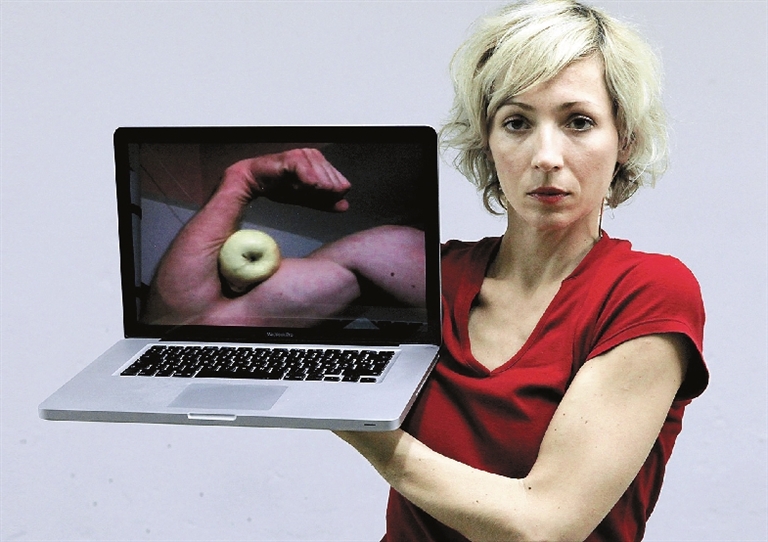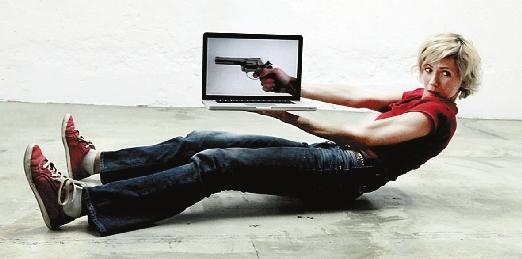 Croatian choreographer and performer Barbara Matijevic will present "Forecasting," an entertaining and well-thought-out dramaturgy-choreography series for laptop and the human body, in Shenzhen on Saturday. Free tickets will be given out 30 minutes before the performance.
"Forecasting" is based on a collection of amateur videos taken from YouTube. The performance uses a unique framework to make a fiction trigger, a store of signs and meanings, a sum of articulations that impose on its visitor/user an exercise in information processing between fragmentary empirical immediacy and hyper abstraction.
On stage, the performer manipulates a laptop, on the screen of which YouTube videos are playing, videos that had been selected to be blown up to real-life human proportions. From this simple act of alignment arises a set of spatial and temporal displacements. The screen becomes the site of intersection between the body of the performer and the two-dimensional world of images that represent other people in other places. The result is a dizzying hybrid experience, a zone of indeterminacy informed by the very nature of videos ranging from the banality of everyday situations, movements and objects and the possibility of their transformation into new tools of self-narration.
Time: 4:30-6 p.m., June 16
Venue: Mountain View Theater, Design Society|Sea World Culture and Arts Center, 1187 Wanghai Road, Shekou, Nanshan District (南山区蛇口望海路1187号设计互联|海上世界文化艺术中心境山剧场)
Metro: Line 2 to Sea World Station (海上世界站), Exit A
(SD News)